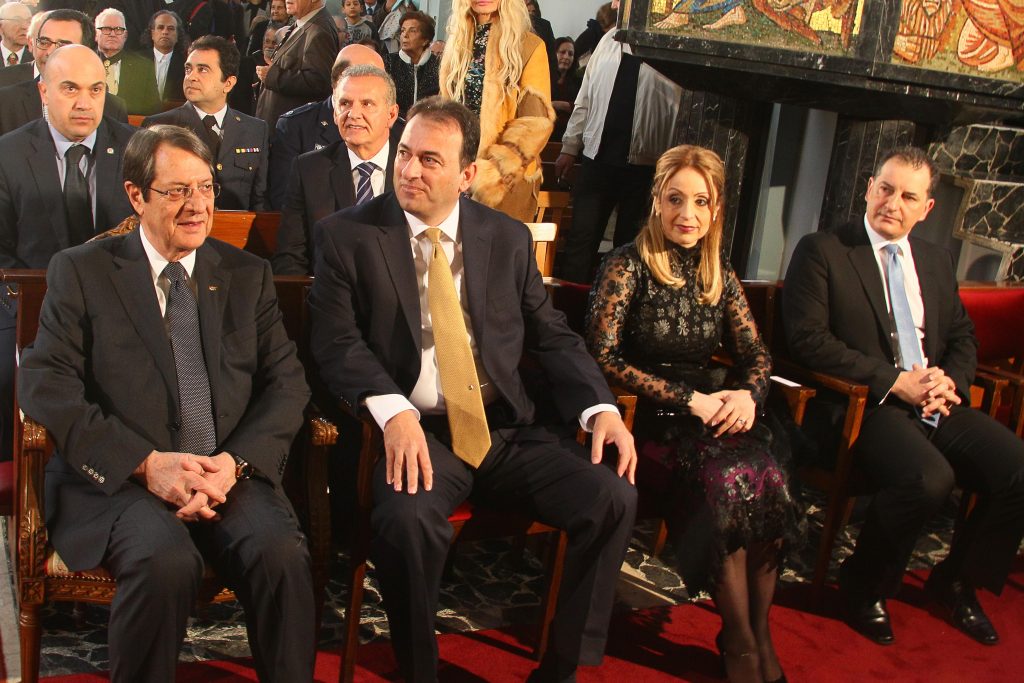 Speaking on the sidelines of the celebrations for St. Maron, patron Saint of the Maronite Church, and replying to a question about the response of the leaders of the EU member states to his letter regarding the four freedoms, the President said that "as it is also stated in the letter, it is not an issue that concerns one country alone, but all the EU states. And I believe that the Republic of Cyprus cannot be negotiating on behalf of the rest or to create precedents which could very likely cause serious problems to the EU.
What I have received in response is the absolute understanding of the European partners and of course of the (EU) institutions."
In response to a question concerning his contacts with the Prime Minister of Britain and the Chancellor of Germany about their visits to Turkey, the President said that "before that, I had a telephone communication with both and written memos were sent; and there was a briefing for their contacts there (in Turkey)."
Replying to another question about concerns that it may be premature to hold a new Cyprus Conference, the President said that "what I know is that I am trying to have any pretext, by any side, wiped out, so that each side can demonstrate its actual intentions. A Conference at a ministerial level does not constitute the final phase, but the sustenance of that which started on 12 January in Geneva.
There is the assertion that in this period of time the Turkish Government, because of the referendum it plans to hold, may not be in a position to make the decisions that it should. The dialogue must be kept alive and the real intentions be revealed if and when the problem, which is at this moment put forward as a pretext, is also surpassed."
Asked whether he will convene the National Council, the President said that "the National Council will be convened next week in order for the leaders of the parties to be briefed about the developments (on the Cyprus problem) so far."/IBNA
Photo: PIO/ Cyprus