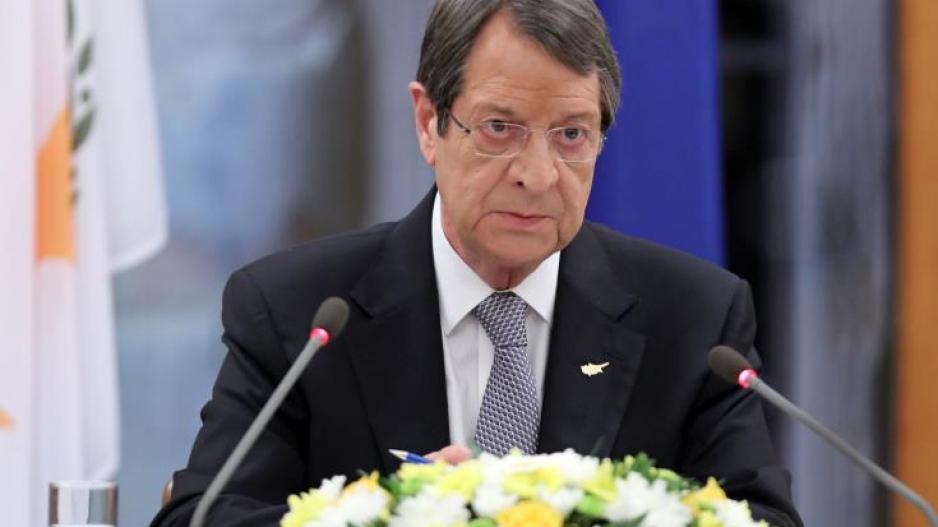 Universal condemnation by the Cypriot parties of the statements by Alan Duncan, what comes next
By Michalis Michael
All the political parties in Cyprus have condemned in the strongest way the statements made by Britain's Europe Minister Alan Duncan, who claimed that the Cypriot EEZ is a region who's sovereignty is in question.
The High Commissioner of the United Kingdom was summoned to the Cypriot Foreign Ministry in order to make the necessary demarches towards his country, regarding the statements by the Deputy Minister of Europe, while the President of the Republic Nicos Anastasiades will write to Mrs May.
"The only additional comment we have to make on the stance the President of the Republic has on the issue is that the High Commissioner of the United Kingdom has been summoned to the Foreign Ministry, in order for the necessary démarches to his country to take place, regarding the unfortunate statements by the Deputy Minister", stressed a relevant source about the issue.
The President of the Republic of Cyprus, as mentioned above, will in turn address a letter to the Prime Minister of the United Kingdom Ms. May, but there is no confirmation of the information suggesting that the letter might refer to a change in the attitude of the Republic of Cyprus towards Brexit. However, Nicos Anastasiades himself has taken care to remind us in his statements the support Cyprus has shown on this issue.
We have just begun…
Indicative of the atmosphere prevailing in Cyprus at this time are the words of the President of the Republic with regard to the demarche.
"We have just begun" was the response of Nicos Anastasiades, when questioned on the issue of the Republic of Cyprus's demarches to the British Government, in relation to the references made about the Cypriot EEZ, and any response on the part of the British.
The same in Turkey
Instead of making statements against Turkey regarding the eastern Mediterranean, the problem must be solved in its root, Turkish Foreign Minister Mevlut Cavusoglu said, arguing that hydrocarbons should be channelled into the international market through Turkey. Which is, as it is said in Nicosia, Turkey's main aim.
"While the Greek Cypriot administration makes unilateral actions, we do what we have to and we will do it," he said, showing that despite the pressure and international convictions, Ankara is not expected to back down.
The Turkish Foreign Ministry, as stated by Mevlut Cavusoglu, has informed foreign diplomats on the eastern Mediterranean and everyone has seen the truth.
"Turkey is doing drilling activities in its own continental shelf, and it does not mean that the declaration of EEZ is valid from any country that we do not accept and we are not a part of," he said./ibna