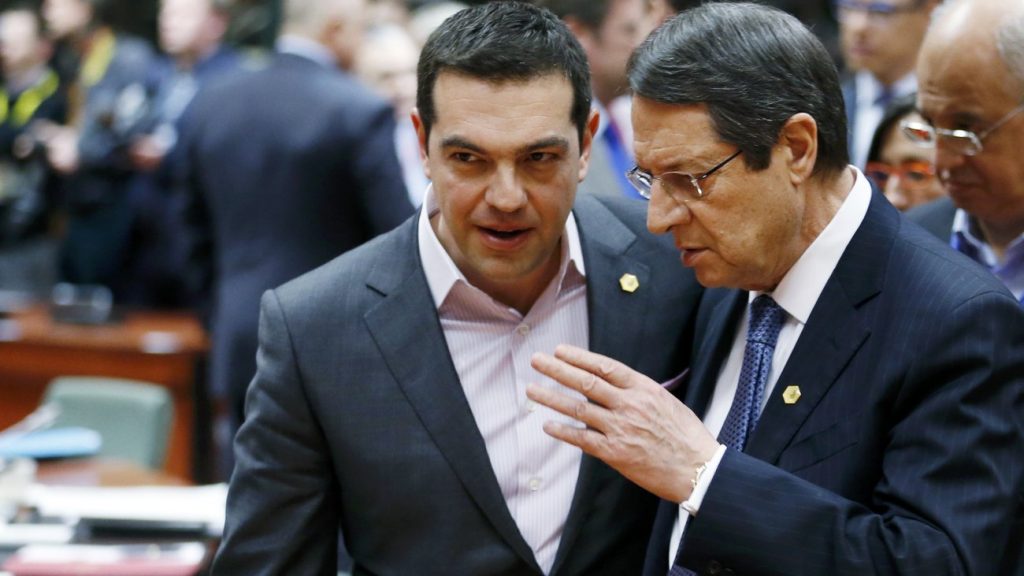 With the meeting between the Greek Prime Minister Alexis Tsipras and Turkish President Recep Tayyip Erdogan not finalised, the President of the Republic of Cyprus Nikos Anastasiades will travel to Athens on Friday, where he will meet with Greek Prime Minister Alexis Tsipras, in the presence of the two countries' foreign ministers, Cyprus government spokesman Nikos Christodoulides announced on Monday.
The Cyprus government spokesman also announced that this week the first meeting between officials of the Greek and Turkish Foreign Ministries will take place, where, the Cyprus issue will be one of the topics on the agenda. According to IBNA information, Greek MFA Secretary General Mr. Dimitris Paraskevopoulos will meet with his Turkish counterpart in Ankara in the framework of bilateral contacts made in recent years.
The meeting according to the Cyprus Government Representative, indicates as he says that "we are at a critical juncture in view of the continuation of negotiations in Geneva and the Conference on the Cyprus issue".
"What matters, where the focus of our efforts is, is to build the necessary framework, as far as progress at the negotiating table is concerned, until Geneva, as well as to provide the necessary debate on security and guarantees, which will facilitate us in having a positive outcome in Geneva, hoping that with all this information, if achieved, we will be closer to the goal of a positive outcome in Switzerland, "noted Nikos Christodoulides.
According to verified IBNA information from Turkish diplomatic sources, there is no confirmation concerning a meeting before 9th January between the Greek Prime Minister and Turkish President. The 11th January, just one day before the multilateral meeting on Cyprus in Geneva, will be the date that the two leaders will meet, according to IBNA information.
Sources from the Turkish side, that spoke to IBNA,reported that the Turkish President does not consider a meeting between himself and Alexis Tsipras necessary, as the talks between the two communities are ongoing.
There was no reply from the Greek side when asked by IBNA if there is reluctance on the Turkish side for a meeting. However a senior government source stated that the meeting between the Turkish President and the Greek Prime Minister before the start of the Geneva talks, is necessary for the future of the multilateral meeting./IBNA