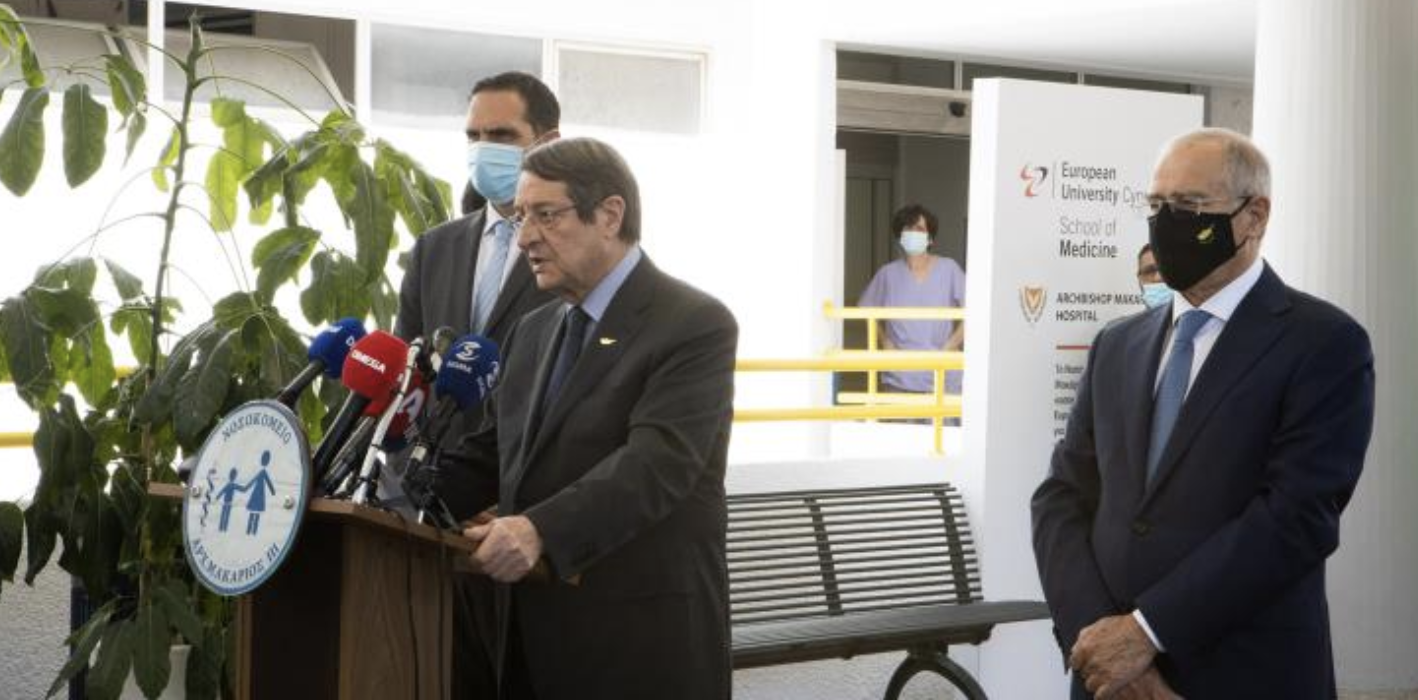 Turkey`s EU positive agenda requires a positive behaviour, Cyprus President, Nicos Anastasiades, has said.
In statements to the media after visiting Makario Hospital in Nicosia, Anastasiades noted that the ongoing preparations on the part of Turkey to settle Famagusta and the proposal on the Cyprus problem that was put on the table, which flagrantly violates the UN resolutions and overturns the basis for a settlement, seeking to achieve a two state solution, do not constitute a positive behaviour.
Therefore, he added, "I consider it inconceivable on my part to consent to a positive agenda that would include modernization of the Customs Union and the no visa requirement for Turkish citizens or all other things which Turkey is pursuing."
Asked about the opening of the check points that were closed due to the pandemic, President Anastasiades said that "on our part we provided the details that would allow us to proceed."
He noted that there seems to be disagreement among the Turkish Cypriot political leaders adding that "once again we show our good will based on the epidemiological outlook."
It is up to the other side to respond, at last, to our display of good will, Nicos Anastasiades concluded.
Tatar has sent a letter to the UNSG
Turkish Cypriot leader Ersin Tatar has sent a letter to the UN Secretary General laying out his side's approach to the Cyprus issue and how he sees the process going forward.
Tatar made the reveal about the letter during an interview . He said he would publicise the missive – which he also sent to certain heads of EU states – soon./ibna