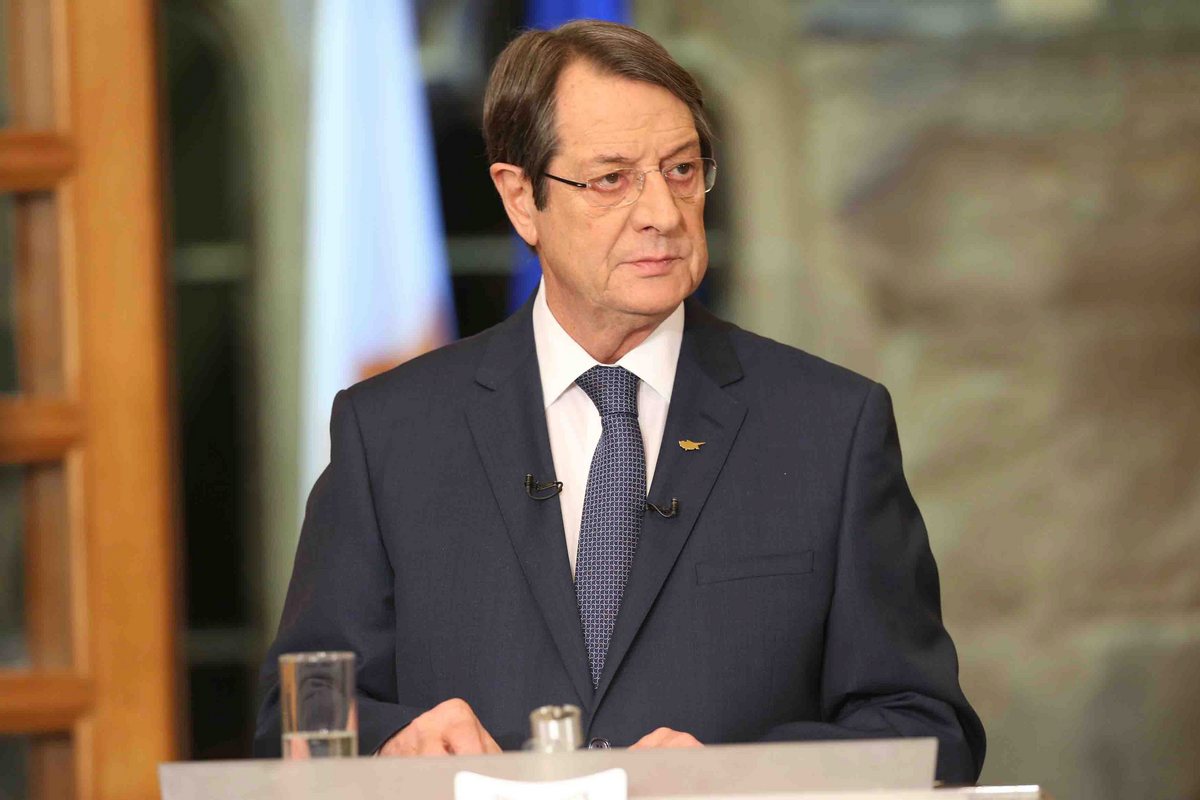 There was preparation for a move by UN Secretary-General for the Cyprus issue but now everything is in the air
By Michalis Michael
President of the Republic of Cyprus, Nicos Anastasiades, referred to the Turkish violations of Cyprus's Exclusive Economic Zone as a second invasion.
In his statements, in response to a question on how the situation can be overturned following the Turkish provocations in the Cypriot EEZ, the President of the Republic of Cyprus said that "as you can observe, the Cypriot government is alert through a planned policy designed in light of the risks that we predicted could follow after Turkey's threats. This is clearly a violation of international law, or, as I could call it, a second invasion, given the violation of the Republic of Cyprus's Exclusive Economic Zone… What we are doing out of duty, and I believe it will bear fruit, are planned and steady moves towards every direction".
A journalist observed that in the President's letter to the UN Secretary-General he described as a devastating blow this situation created in the Cypriot EEZ, and asked whether someone could assume that there could not be any talks in the event that the "Conqueror" is 40 nautical miles from Cyprus. To these remarks, President Anastasiades said that "surely insurmountable problems arise as a result of Turkey's behaviour and, as you can understand, it is impossible to speak about peace-keeping when under threat. And in particular, not just threats, but an active violation, for the umpteenth time, of international law".
The move by the UN
Our information on the Cyprus issue refers to the ramifications of Turkey's movements. According to this information, everything is now up in the air and Turkey must stop the violations in the EEZ in order for there to be a chance of progress in the Cyprus issue.
Behind the scenes, it is said that in New York the UN Secretary General Antonio Guterres was preparing an informal tripartite conference to assist Mrs Lute's process, but now the area is grey.
We have taken all the necessary measures and will take many more, not war measures, but peaceful measures based on the rules of international law. We had the reaction of the European partners, a strong reaction, and with the opportunity of my presence in Sibiu, Romania, on 9 May, I plan to inform all the leaders of Europe about what is really happening today in Cyprus, relevant sources stressed on the matter./ibna