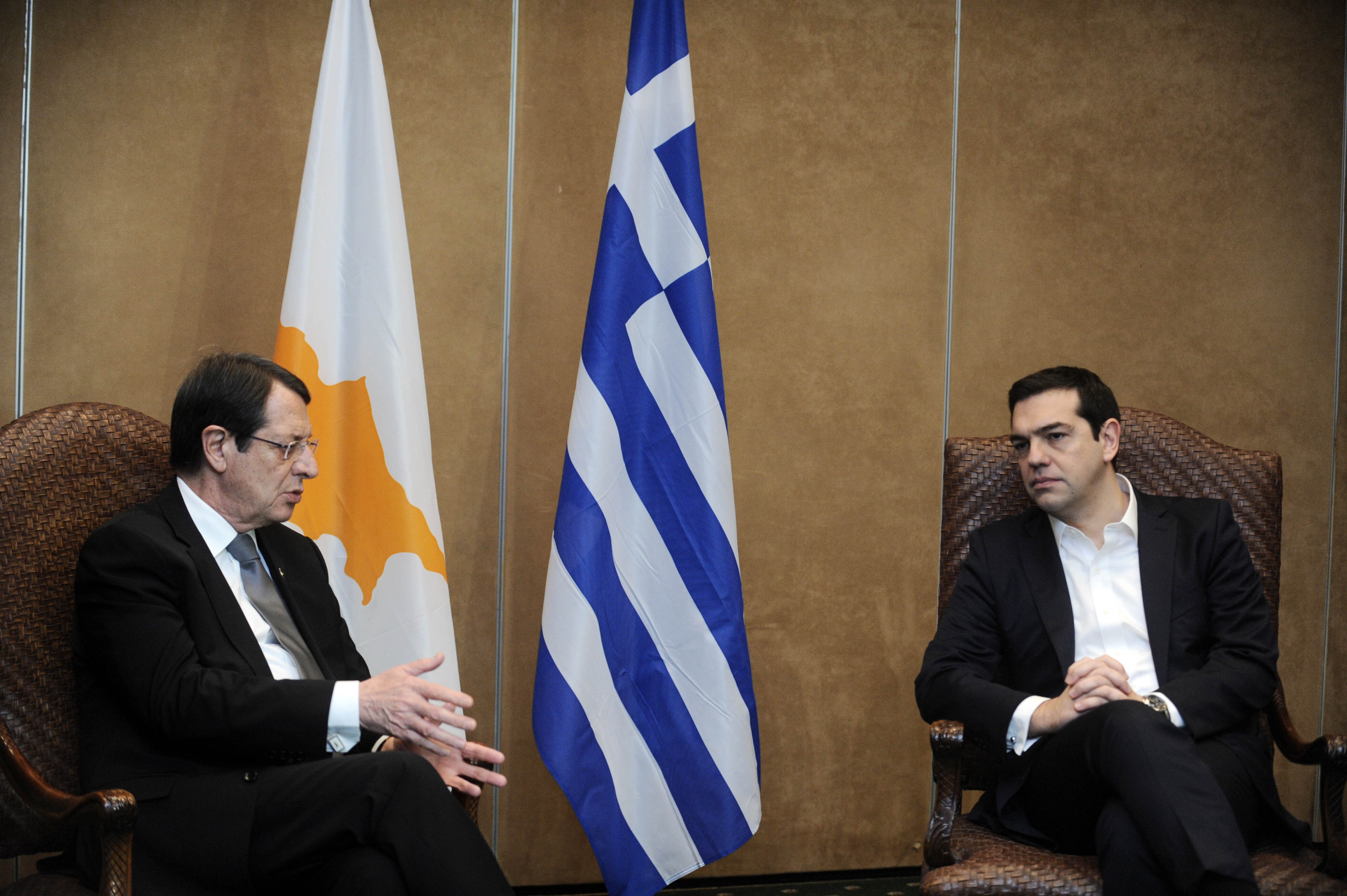 The situation is tense in the eastern Mediterranean, the drilling has started according to unconfirmed information
By Michalis Michael
On the occasion of yesterday's meeting of the Government Council for Foreign Affairs and Defence (KYSEA) in Athens, Prime Minister Alexis Tsipras had a telephone conversation with the President of the Republic of Cyprus, Nicos Anastasiades. During their long conversation, current developments were discussed and close coordination was decided for the forthcoming meeting of the EU Council of Foreign Ministers, as well as in light of the European Council meeting on 20 and 21 June.
The two leaders are both closely following what is happening and are calmly proceeding to all the necessary actions, in order to respond appropriately to the manipulations and the illegal interventions of Turkey.
What is happening with the drilling
Information from the diplomatic background reports that Turkey has already begun drilling off Paphos a few days ago. The Cypriot government knows that drilling materials have reached the drilling rig, but there is no formal confirmation.
The ships come and go between "Fatih" and Turkish ports, according to the newspaper "Phileleftheros", while a way to use infrastructure in the occupied areas is being sought. Turkish press reports indicate that a group from Turkey went to the occupied part of Cyprus, with the aim to examine on the spot the possibilities for utilization of infrastructure or their construction. What is being discussed, according to the information being broadcast, is the construction of a naval base. A topic that has also been discussed in the past. At the same time, once again, the issue of the operation of the illegal airport in the occupied Lefkoniko is also being discussed.
Erdogan: You will not arrest anyone
"You will not be able to arrest anyone," the Turkish president said, referring to the international arrest warrants for the Fatih personnel, while stating that the Turkish armed forces have taken their position in the eastern Mediterranean and it is Turkey's duty to protect the ship's personnel. Speaking at an award ceremony for Turkish exporters, the Turkish president said that "if there are still some who see the verbal conflicts about oil and gas exploration in the eastern Mediterranean as a simple fight for oil and gas, it means that they do not understand anything about this job."
"My dear brothers, in the eastern Mediterranean, in these waters, in the EEZ that has been separated for us, we continue our investigations in our EEZ and we will continue them. We have four ships, two of which are drilling rigs and the other two research ships. Previously, we were looking to rent ships and we could not find any, but now we have ships that belong to us. We now work with these. Where were we and where are we now? We own these ships now. They are doing the same", he said.
He went on to say that "if someone makes a move, we and all our frigates and if necessary together with our aircrafts will take our place next to our ships and continue our work."
Referring to the international arrest warrants of the Fatih's personnel, the Turkish President said that "they gave a command. They gave orders to arrest those on board. You will not succeed anything. What arrests will you make? What will you capture?", he wondered. "Besides, with our Turkish armed forces, we have taken our place in the eastern Mediterranean. We are there. It is our duty to protect our staff. And we continue this and we will continue to do it to the end," he said./ibna