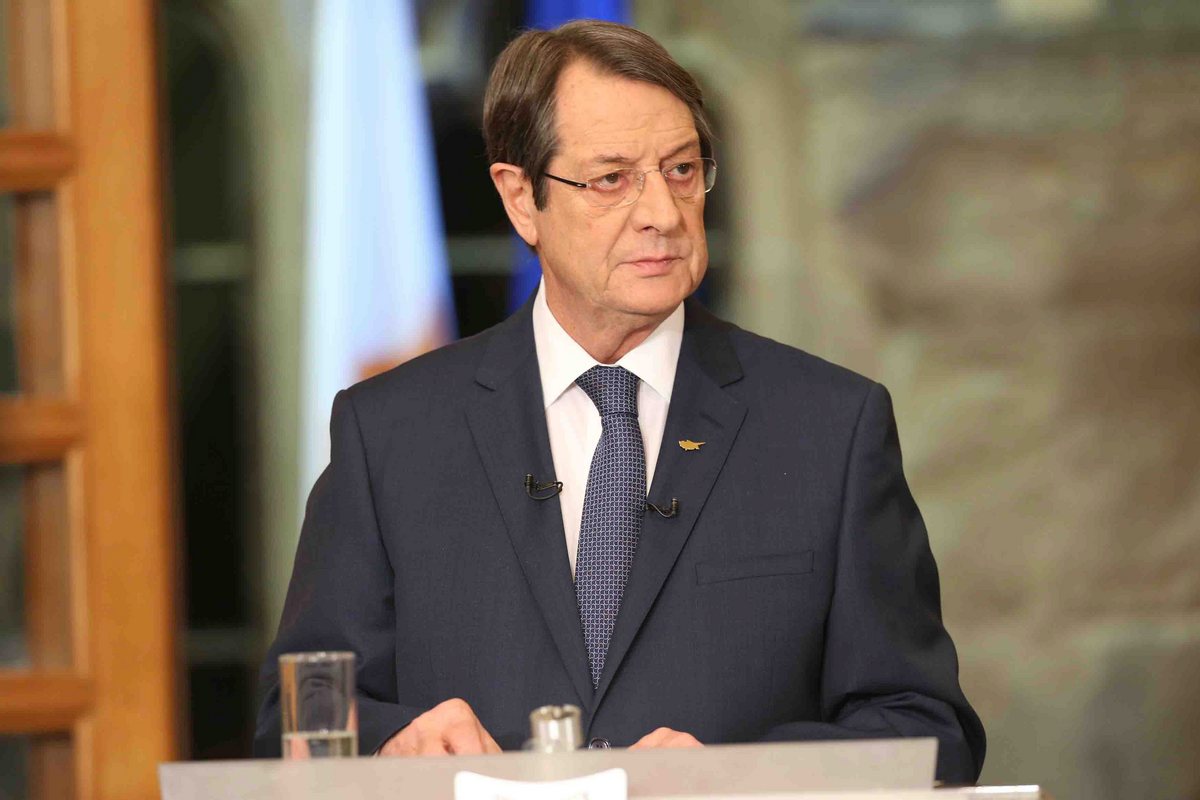 Issues related to the internal aspects of the Cyprus issue will be handled by the leaders of the two communities, the President of Cyprus Mr. Nicos Anastasiades stated.
Speaking to the press after the doxology for the national anniversary of October 28 at St. John's Cathedral in Nicosia, the President of Cyprus, when invited to convey a message on the occasion of the celebration, stated that "the timeless message is that when Greeks are united, great things can happen".
"The disasters came when there was division and conflict. And at this time, what is required in the face of the critical developments we are called upon to face, is to unite forces. The common objective is nothing more than the rule of law, the creation of conditions that allow Cyprus to become a European, functioning state that guarantees human rights and ensures the conditions for peaceful coexistence rather than transform it into a a protectorate of any third-part power", Nicos Anastasiades noted.
When asked what he expects from his November 25 meeting with the UN Secretary-General and the Turkish-Cypriot leader, and whether he considers it is of any use for a five-part conference to be held, as the guaranteeing powers address solemnly the external aspects of the Cyprus issue, the Cypriot President responded that "it has always been said that the talks are Cypriot-owned and in this sense it is always implied that the issues concerning internal aspects will be dealt with by the leaders of the two communities. The international aspect of the Cyprus issue, which is absolutely part of the wider Cyprus issue and concerns the guarantees, the presence of the occupying army, etc., also is of the guaranteeing forces' interest to this day. What we aim and pursue is to continue on the same basis".
"Nevertheless, I see one of the guarantor powers, Turkey, laying down terms and conditions regarding under which circumstances it would be possible to engage in a dialogue. What I hope, the SG should know this as well, is that at some point it is time for the appropriate changes to be made, for the necessary steps to be taken, so that some people can eventually get a grip on reality", Nicos Anastasiades concluded. /ibna