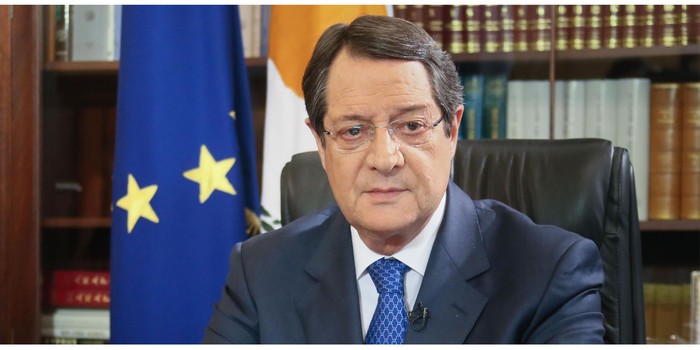 "Everyone should reflect on what is the purpose of and who really benefits from reviving non-existent claims regarding my supposed thoughts of partitioning the Cypriot EEZ, while Turkish drilling vessels and warships operate as modern-day pirates in Cypriot waters", President Anastasiades notes in a written statement.
In response to reports of an EEZ partition being looked into, the President underlined that since taking office he had given "a series of diplomatic and political battles to safeguard our maritime rights".
As he points out, "in recent years we have made significant progress in this area, reflected in the European institutions' decisions, in statements by state leaders from around the world, and most importantly in the consolidation of a framework for cooperation with our neighboring countries, the EU and the US, which other regions in the world facing instability issues should look up to".
He went on to add that the most important, however, was the fact that on his own command and initiative we have moved forward with the deposit at the United Nations of the Cypriot EEZ coordinates in the north and west of Cyprus. "On my own initiative, we have repeatedly called on Turkey to engage in a dialogue regarding the demarcation of the EEZ between us and, in case of disagreement, to jointly appeal to the International Court of Justice in The Hague". /ibna