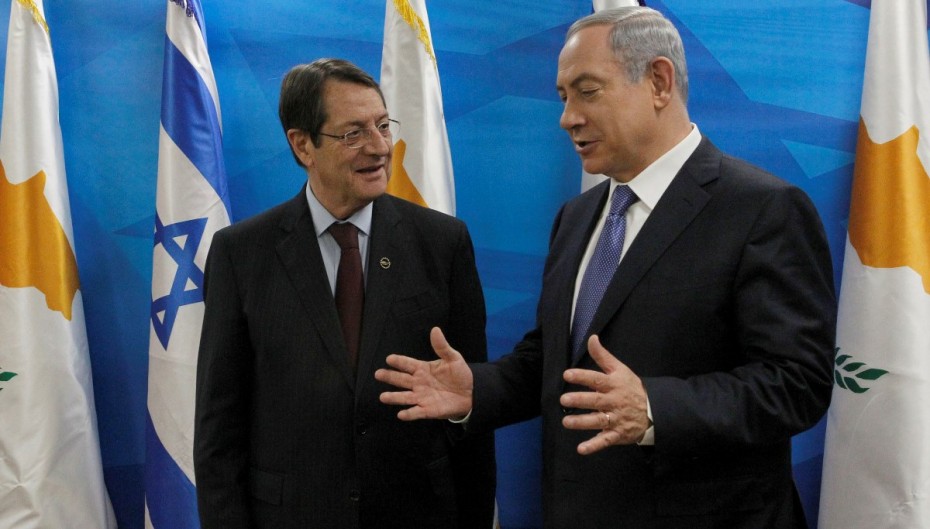 The President of the Republic of Cyprus, Nicos Anastasiades, had a telephone conversation today with the Prime Minister of Israel, Benjamin Netanyahu, according to a written announcement by Government Spokesman Kyriakos Kousios.
During the conversation, the two leaders exchanged views on current developments and the response to Turkey's illegal actions in the region.
The Israeli Prime Minister reiterated to the President of Cyprus the firm position of Israel on these issues and the condemnation of the illegal Memorandum of Understanding between Turkey and Libya and suggested the immediate signing of the EastMed Agreement between Israel, Cyprus and Greece.
Benjamin Netanyahu also thanked for the decision of the Cabinet of Ministers of the Republic of Cyprus to adopt the definition of anti-Semitism as defined by the international alliance for the memory of the Holocaust.
Afterwards, the President of the Republic had a long telephone communication with Lebanese Prime Minister Saad Hariri.
The subject of the discussion was the co-ordination of the two countries to prevent the implementation of Turkey's illegal actions that endanger security, stability and peace in the region.
On Monday, December 23, the President of the Republic will also have telephone conversations with King Abdullah II of Jordan.
Nikos Anastasiades also had a long telephone conversation today with Greek Prime Minister Kyriakos Mitsotakis. During their telephone communication, President Anastasiades briefed the Greek Prime Minister on what he discussed with the leaders of Egypt, Israel and Lebanon, with whom the President had telephone communication, and they agreed to proceed in coordination, within the framework of close cooperation between the two countries, to take appropriate action to prevent Turkey's illegal activities and the pursuits deriving  from the signing of the unlawful Memorandum of Understanding between Turkey and Libya./ibna