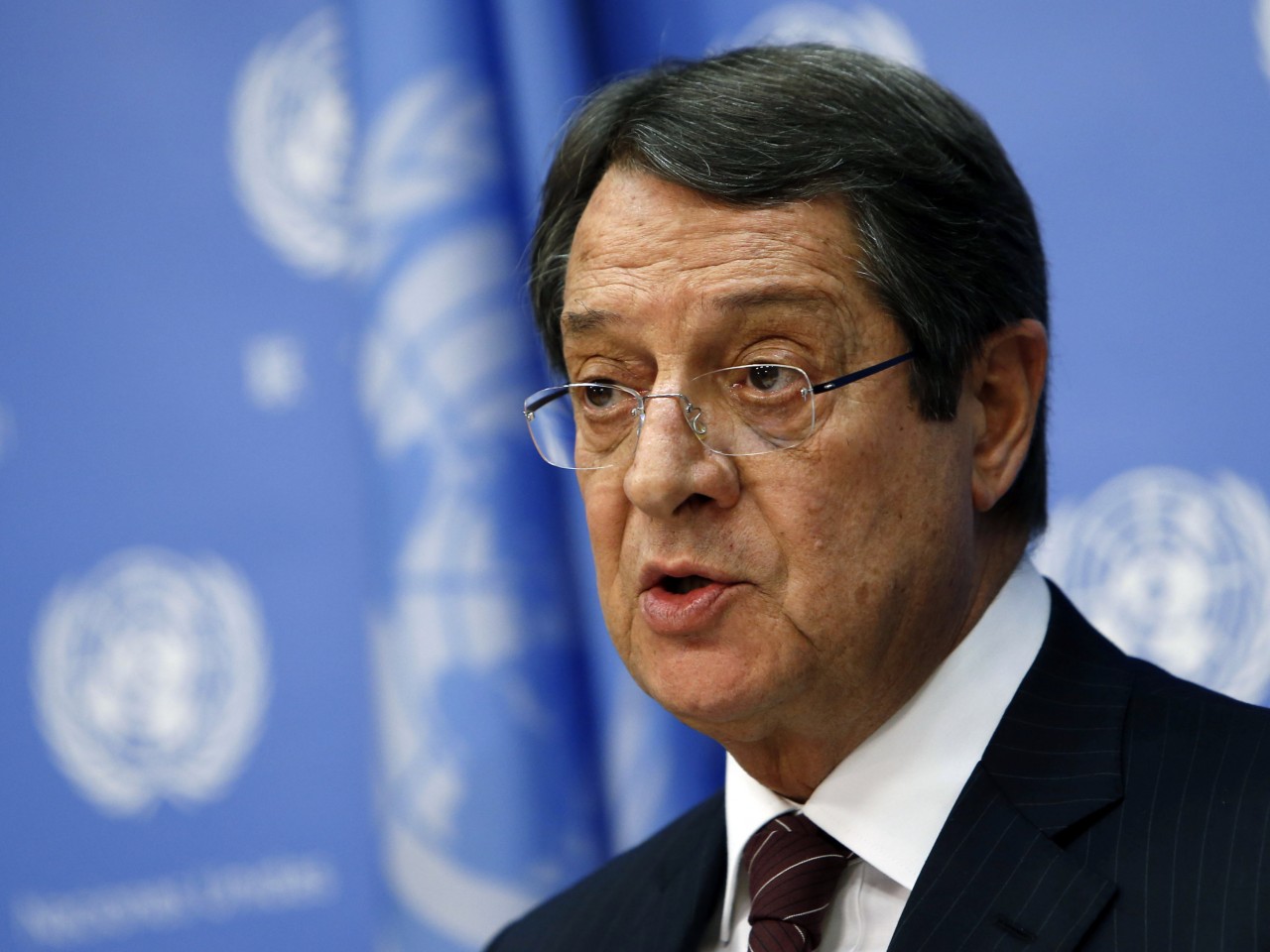 Nicosia, March 18, 2016/Independent Balkan News Agency
By Kyriacos Kyriacou
The final deal with Turkey on the migration crisis is fully in line with the objectives of the Cyprus Government, President Nicos Anastasiades said after Friday's marathon European Summit in Brussels.
"Turkey`s accession process remains firmly anchored to the existing negotiating framework and the Ankara Protocol," Anastasiades told reporters while also expressing his satisfaction with the results.
"From the outset Cyprus had a very clear position. While we fully understand the need to effectively address this unprecedented migration crisis, including cooperation with Turkey, it must be crystal clear that the migration crisis and the accession negotiations are two distinct processes," Anastasiades stressed.
"The opening of the chapters in Turkey's accession negotiations – both the chapters frozen unanimously by the EU in 2006 and the chapters frozen unilaterally by Cyprus in 2009 – depends solely on Turkey fulfilling its obligations, as outlined in Turkey's Negotiating Framework, including the implementation of the Additional Protocol towards the Republic of Cyprus," he added.
"I would like to thank my colleagues for their solidarity and understanding to Cyprus' position," remarked Anastasiades. "Allow me to highlight [European Council] President [Donald] Tusk's effective and masterful handling of what were very challenging negotiations. His contribution was decisive in reaching an honourable compromise for all."
The Cyprus President then expressed gratitude towards Greek Prime Minister Alexis Tsipras, for whom the stakes were higher than for anybody else.  "It would be an omission not to publicly thank the Prime Minister of Greece for his persistent support to the positions of the Republic of Cyprus," commented Anastasiades.
"I would also like to thank [France] President [Francois] Hollande, whose support and contribution was instrumental in paving the way to reaching an agreement."
Finally, the President underlined that Cyprus will continue to be a steadfast supporter of Turkey's accession path to the EU, on the condition that Turkey "fulfils its obligations".
Anastasiades stressed that the implementation of the additional protocol towards Cyprus will reenergise Turkey's accession negotiations, while at the same time it will be a tangible demonstration of its commitment to contribute concretely to the negotiations for a comprehensive settlement of the Cyprus problem.
Turkey, whose troops have occupied Cyprus' northern part since they invaded in 1974, does not recognise the Republic of Cyprus, an EU member since 2004. Ankara refuses to normalise relations with Nicosia and meet its obligations emanating from its accession process.