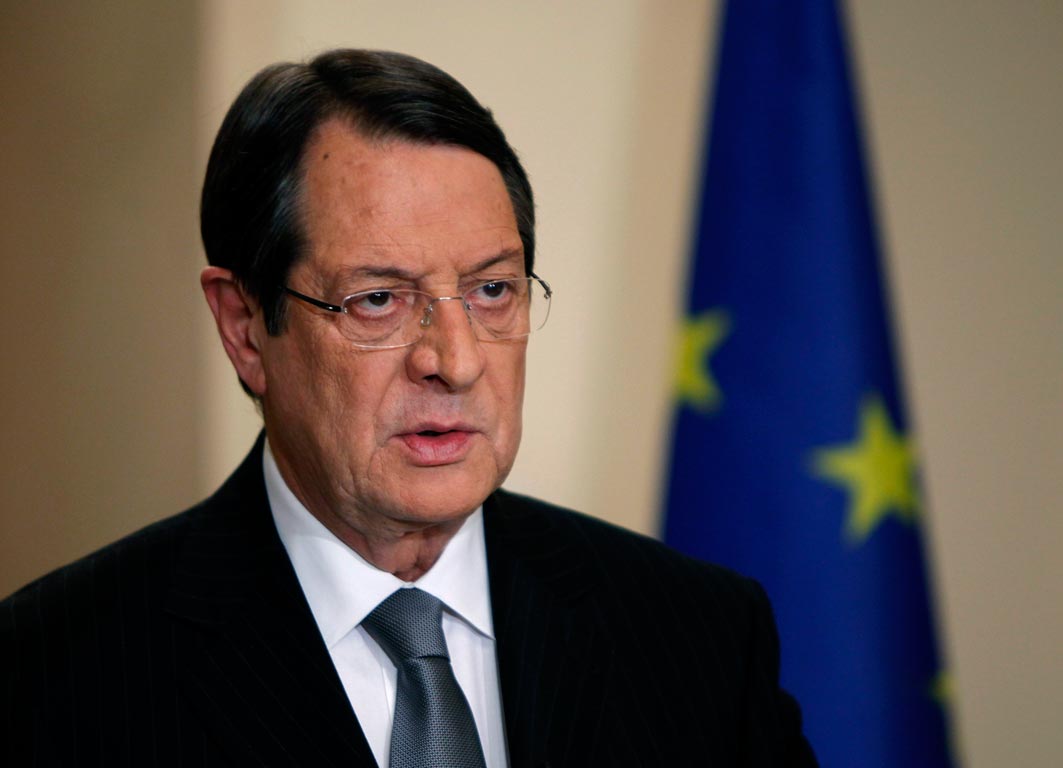 By Thanasis Gavos – London
Cyprus President Nicos Anastasiades left no doubt about the emphasis his government places on the substance of the forthcoming new talks regarding the reunification of the island over any "suffocating or artificial" framework.
The Cypriot leader made clear from London and New York – where he will be for the next week for high-profile meetings and for an address to the UN General Assembly – that the talks cannot afford to be another failure. "The talks require proper preparation. We won't come to the negotiating table just for the sake of having talks," he told the populous Greek Cypriot community in London, a stopover on his way to the USA.
At a time when all sides consider the talks a given, Mr Anastasiades told a packed Cypriot Community Centre in north London that they will go ahead in the next few weeks "if the conditions allow so", again pointing out the importance attributed to the preparatory stage.
Mr Anastasiades spoke of the need for a "right atmosphere", advising against statements and comments supporting a two-state solution which goes against what has been mutually accepted as the basis of the settlement. "Such statements create questions over the political will and the vision for reaching an agreed solution," he commented in a warning shot to the Turkish Cypriot and Turkish side.
Within this framework of proper preparation, the Cypriot government considers the discussion of its proposal for the return of Famagusta to its lawful inhabitants a critical one. Although, as President Anastasiades noted, the acceptance of the proposal is not a prerequisite for the start of the new talks, a positive surprise by the Turkish side would completely alter the atmosphere, creating a framework of confidence and hope, as well as planting seeds of trust.
Referring to the strategy of his government, he said that alliances are being built and enhanced, something that will contribute significantly to stopping "the fruitless passing of time".