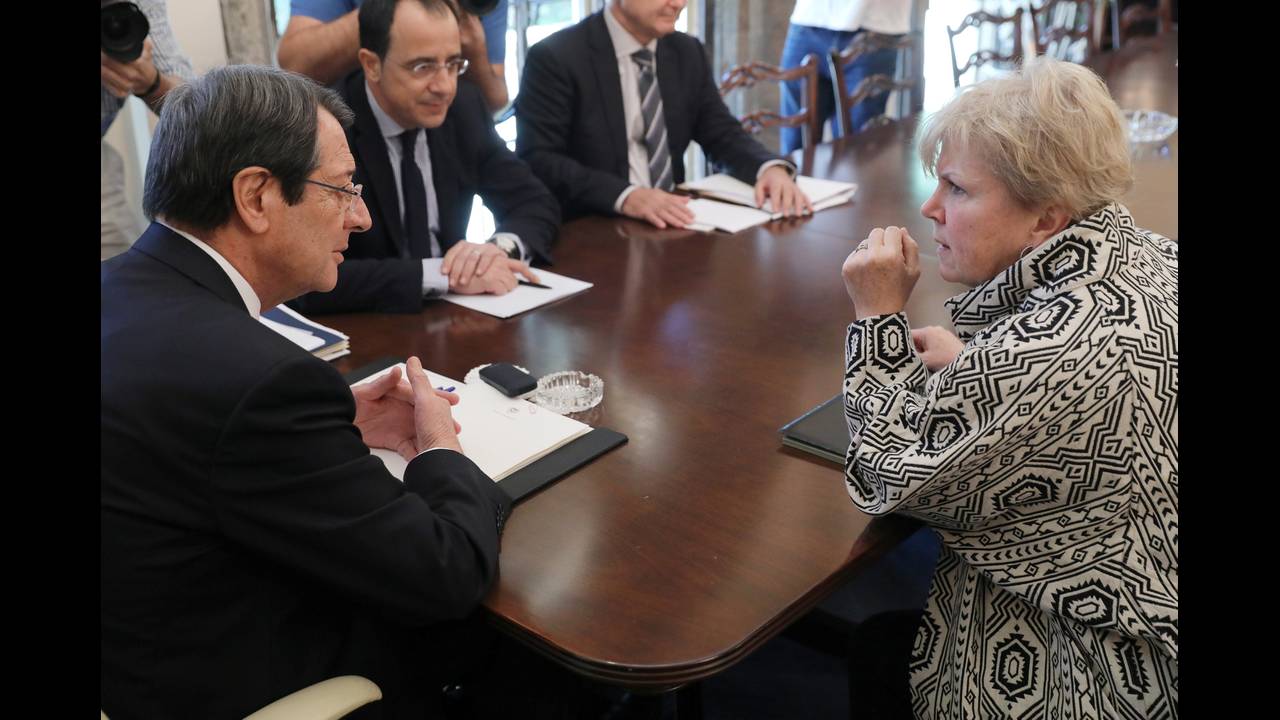 She expresses her "gratitude for the confirmation of a continuing personal commitment" by the Cypriot President
By Michalis Michael
The President of Cyprus, Mr. Nicos Anastasiades, received today a letter from the UN Secretary General's Special Adviser for the Cyprus issue, Miss Jane Holl Lute.
In her letter, Miss Lute points out that the consultations she had during her recent visit have allowed for serious steps to be taken, and this way a creative prospect for continuity has opened up. It is important that the Special Adviser states that she is "grateful for the confirmation of the continuing personal commitment" by the President in his efforts for the Terms of Reference to be agreed upon.
Miss Lute ends by thanking the President for his highly productive engagement to the effort, while expressing her desire to meet again as soon as possible.
It must be underlined, sources say, that the Special Adviser's clear confirmation of the continuation of the effort is of particular importance to our goal of resuming the negotiations. /ibna