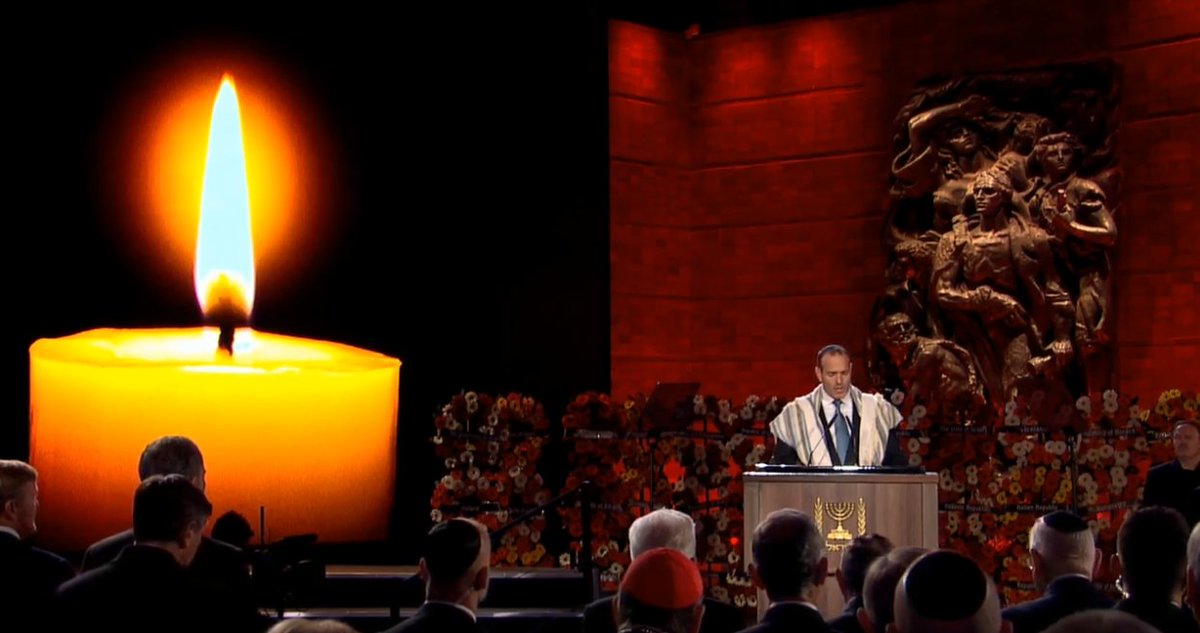 The President of the Republic of Cyprus Nicos Anastasiades participated, today, in the events of the Fifth Holocaust Forum «Remembering the Holocaust: Fighting Antisemitism,» in Jerusalem, following an invitation from the President of Israel Reuven Rivlin.
More than 40 state and government leaders, Royals and heads of various institutions participated in the Forum.
During the event, the President of the Republic, who was accompanied by his spouse Andri Anastasiades and the members of the Cyprus delegation, laid a wreath at the Memorial for the Victims of the Holocaust.
The events took place at the Warsaw Ghetto square.
At the Forum, speeches were delivered by, among others, the President and the Prime Minister of Israel, the President of France, the President of the Russian Federation, the President of Germany, the Vice President of the United States of America, Prince Charles of the United Kingdom, as well as by the president of the "Yad Vashem" World Holocaust Remembrance Center.
There were also short films shown about the rise of the Nazis to power, the horror of the Holocaust, the liberation of the Jews, and about antisemitism in the modern world community. There was also a musical program with songs from Jewish tradition, as well as songs dedicated to the victims of the Holocaust.
Survivors of the Holocaust also participated in the events and carried a torch of light to the Holocaust Memorial at the center of the Warsaw Ghetto Square.
In his remarks to reporters in the afternoon, President Anastasiades said that «it was a truly moving ceremony, in which more than 47 heads of state and government participated in order to express their sympathy towards the victims of the Holocaust and to condemn the atrocities that took place during World War II as a result of the conduct of the Nazis against the Jewish community.
It is imperative for such events to take place to remind all those who have the same tendencies as the Nazis, to respect human dignity and human rights. Unfortunately, it seems that, in our times, some people have similar tendencies.»/ibna