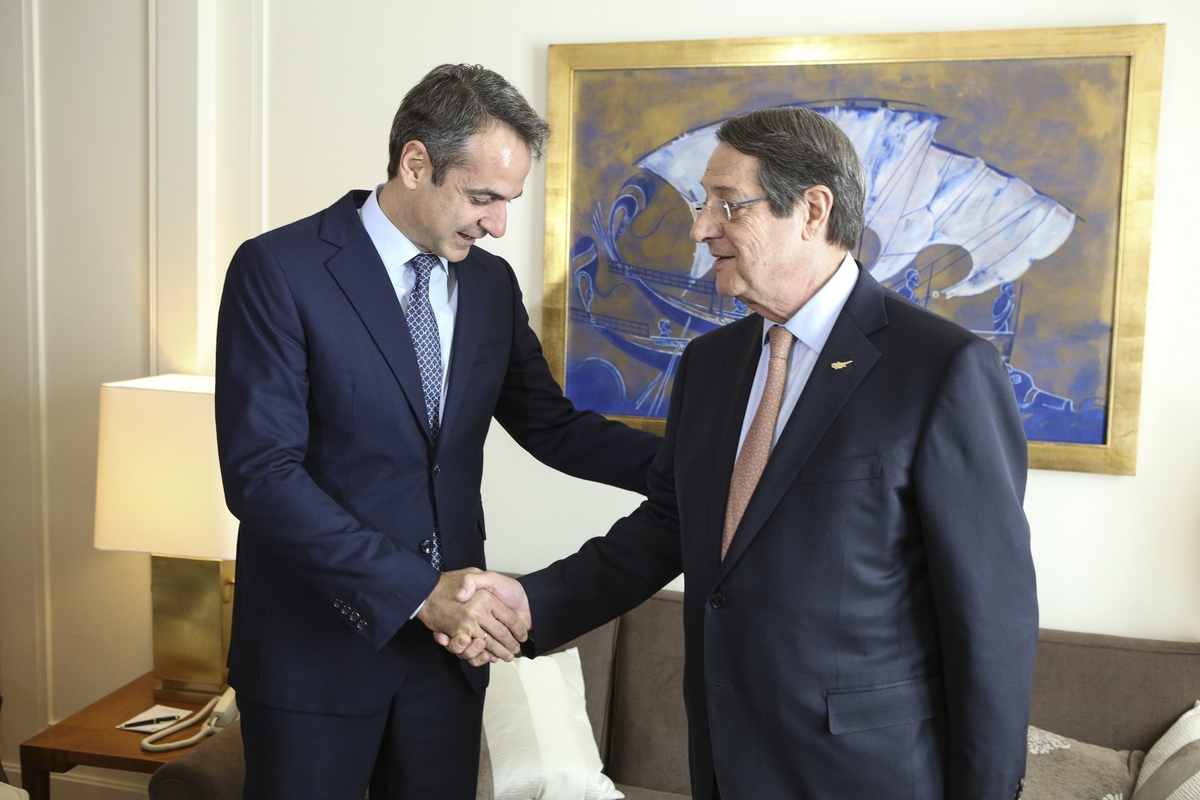 Turkey insist on the war rhetoric for now
By Michalis Michael
The President of the Republic of Cyprus, Nicos Anastasiades, had a telephone conversation today with the Prime Minister of Greece, Kyriakos Mitsotakis.
During their conversation they briefed each other on developments on the Cyprus problem and energy issues, as well as on Turkish actions in the region, exchanged views and discussed the upcoming meetings in New York.
President Anastasiades and the Greek Prime Minister have agreed to meet in New York, after a meeting between Prime Minister Mitsotakis and the Turkish President to further coordinate their actions.
Akar: We have the same determination as in 1974
Turkey is as determined as it was in 1974 to defend the rights of Turkish Cypriots, Turkish Defense Minister Hulusi Akar said at a ceremony held at the Turkish Army's Veterans Day headquarters.
The Turkish Defence Minister said that they would continue to defend the rights and interests of the "blue homeland" with determination, including Cyprus. "Our respect for international law and our desire for good neighborly relations should not be considered as backing down or weakness, nor should our statement that we will not allow the creation of fait accopli be considered a threat. We will defend our rights", the Turkish Minister said, adding that Turkey's approach is very clear. "We say that these need to be done reasonably", he claimed.
We are in favor of a viable and comprehensive solution in Cyprus. We believe that this is the only way to ensure peace, tranquility and stability on the island. We are demonstrating a position of principle on the issue of fair sharing of the natural resources of the eastern Mediterranean. As we protected the rights of our Cypriot brothers in 1974, today we have the same determination. As a guarantor country under international law we will continue to defend both our own and our Cypriot brothers' rights", he said./ibna