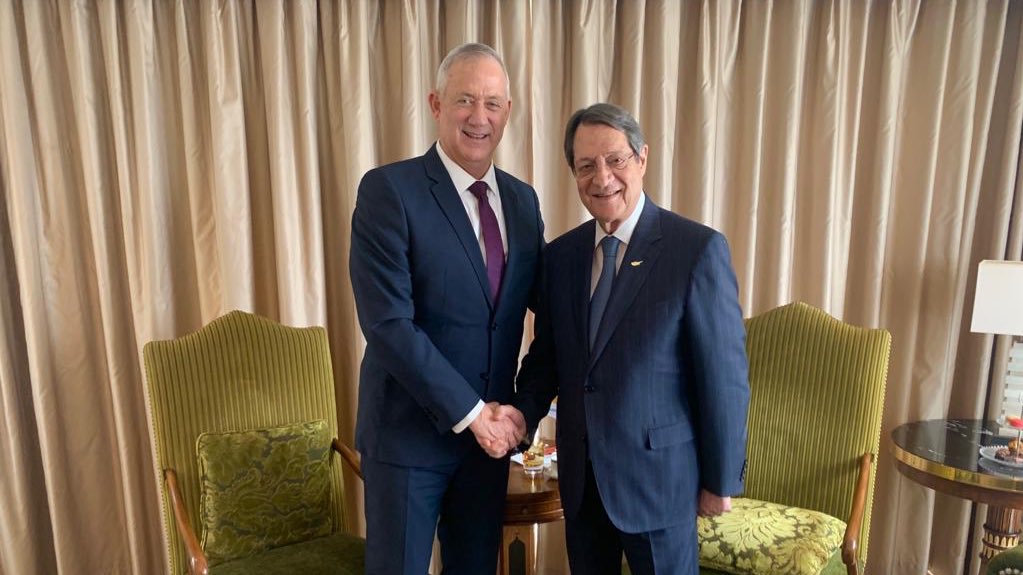 As part of his visit to Israel the President of Cyprus Nicos Anastasiades met on Wednesday in Jerusalem with the Israeli main opposition leader Benny Gantz.
During the meeting, Benny Gantz thanked the Cypriot President for his administration's stance against anti-Semitism alongside his gratitude for the adoption of the IHRA definition of anti-Semitism by the Cypriot Government.
The excellent level of bilateral relations between Cyprus and Israel was highlighted during the meeting, while issues of regional interest were also raised.
Government Spokesman Kyriakos Kousios and other officials also attended the meeting. /ibna