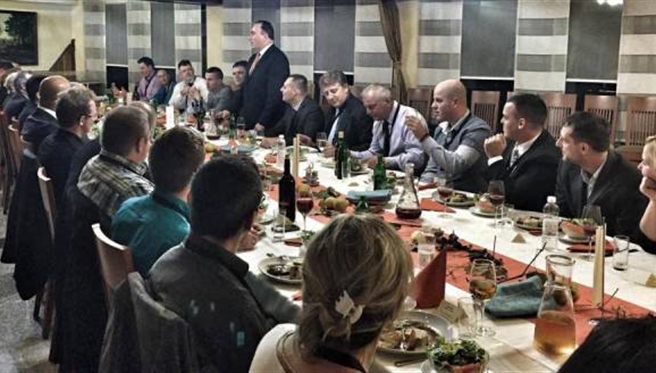 By Kyriacos Kyriacou – Nicosia
The President of the Republic of Cyprus Nicos Anastasiades will visit Israel after his return from New York where he will undergo a planned surgery on his mitral valve, the President agreed with Prime Minister of Israel Benjamin Netanyahu in a telephone conversation they had on Thursday.
"The Prime Minister of Israel Mr Benjamin Netanyahu communicated today afternoon with the President of the Republic Mr Nicos Anastasiades and offered his best wishes and wished him to return in good health to his duties following the surgical procedure the President will undergo abroad", says an official announcement.
During their telephone conversation they agreed that the President of the Republic's visit to Israel will take place at a date which will be set after the return of the President from New York.
President Anastasiades visit to Israel to hold talks with the neighbouring country's Prime Minister was initially set for December 2 and was canceled due to the condition of his health.
According to information, the meeting will focus on energy cooperation and Turkish provocations in Cyprus' EEZ.