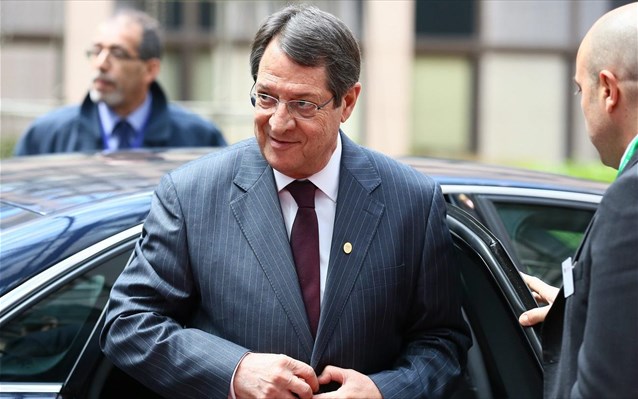 The President of the Republic of Cyprus, Nicos Anastasiades, leaves tomorrow for Brussels, in order to participate in the Informal Meeting of the 27 EU heads of state or government that will take place on 23 February 2018.
During the deliberations of the Informal Meeting, which will take the form of a working lunch, the President of the Republic will brief the leaders of the EU member states on the Turkish provocations in the Exclusive Economic Zone of the Republic of Cyprus.
President Anastasiades will further hold separate meetings with the President of the European Council, Donald Tusk, and the President of the European Commission, Jean-Claude Juncker. He will also meet with a number of European leaders including the President of France, Emmanuel Macron, the Prime Minister of Greece, Alexis Tsipras, and the Prime Minister of Italy, Paolo Gentiloni.
During his stay in Brussels, President Anastasiades will participate in the International High Level Conference on the Sahel.
The President, who will be accompanied in Brussels by the Government Spokesman, Nicos Christodoulides, will return to Cyprus on 24 February./IBNA