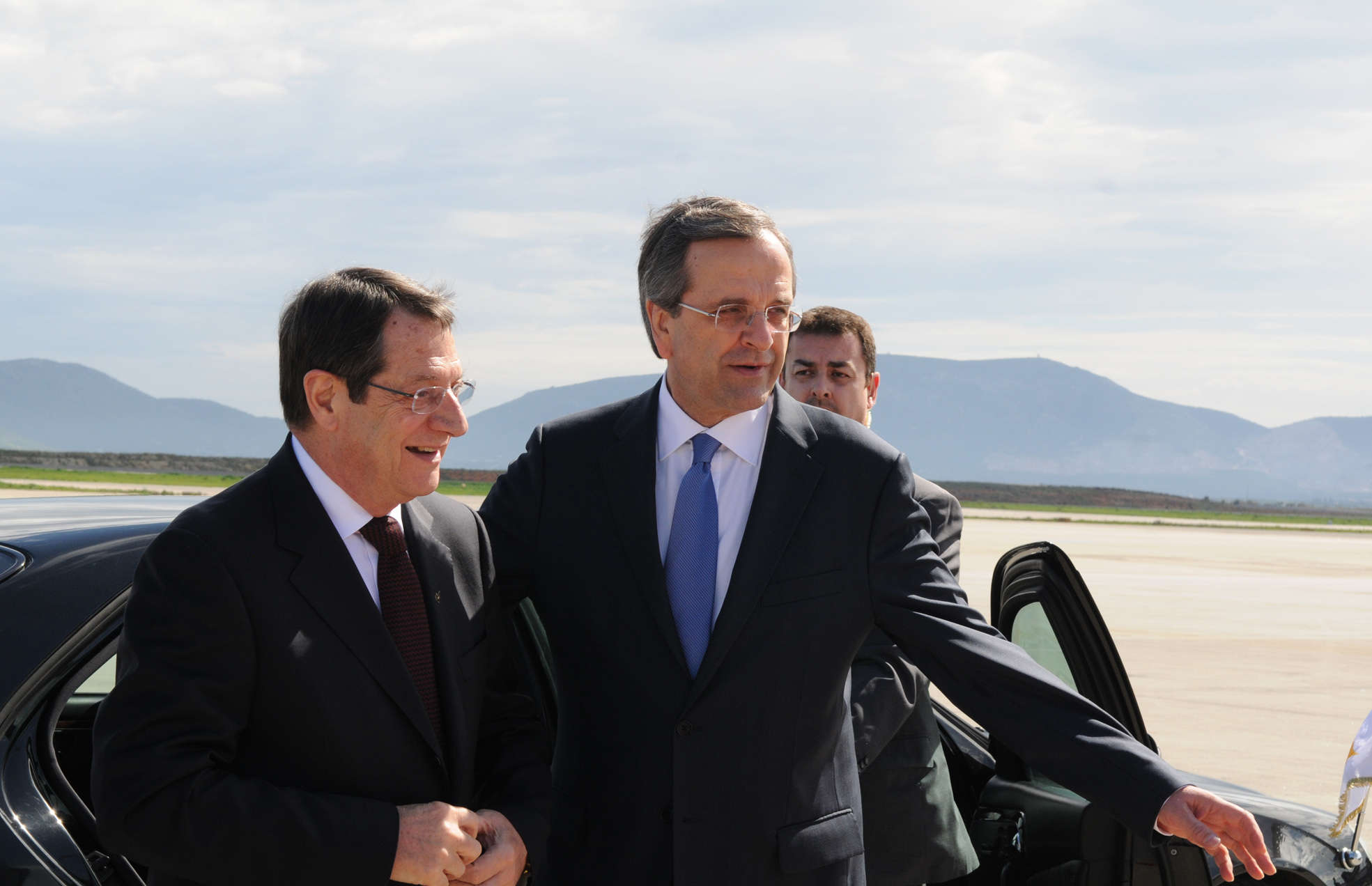 MAXHnews.com
"Particularly important event", characterises the President of the Republic of Cyprus, Nikos Anastasiades, the visit of the Greek Prime Minister Antonis Samaras, who arrives on Thursday afternoon in Cyprus.
In an exclusive statement to the Athens News Agency, President Nikos Anastasiades stresses that "at this juncture, the visit of Prime Minister Antonis Samaras will provide an opportunity to exchange views with the main issue being the unacceptable turkish provocations in the Exclusive Economic Zone of the Republic. "
The President described as a very significant move "the recent agreement signed between the two countries for the Research and Rescue, which connects the Nicosia FIR by the Athens FIR and the maritime spaces corresponding to the two FIR.
For the tripartite summit in Cairo next Saturday, Anastasiades notes that it is the first meeting, at this level, and that it is particularly important for the regional stability.
He expressed his confidence that the results of the Summit will be beneficial for the peoples of the three countries, but also more broadly for the region".
Earlier, the Government Spokesperson Nikos Christodoulides informed via Twitter that the President had a telephone conversation with Antonis Samaras.