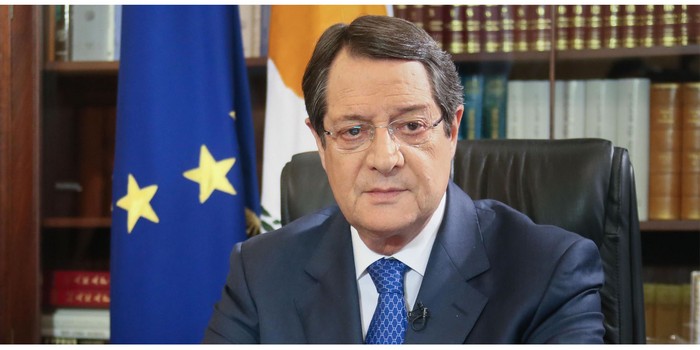 President Nicos Anastasiades stated tonight that he was trying to achieve a breakthrough in the relations between the Greek-Cypriot and the Turkish-Cypriot communities.
Addressing the press at the Presidential Palace, and called to comment on the remarks by the Turkish-Cypriot leader regarding the closure of the barricades, the President of the Republic replied that "I try to avoid any aggravation in our relations".
We have made a decision based on scientific data, based on population composition. We have endured much that has been happening to the Greek-Cypriots, such as their complaints about how we were trying to identify those passing through the barricades. It is something that they themselves have been practicing since they allowed, since they lifted restrictions on movement. We have not protested. It is them who are constantly reacting.
Today, and possibly this is a way of reacting to what has been happening, I have called on them to take responsibility for those being investigated by Turkey through the Tubu airport, to prevent what is being recorded every day; that is, a trend towards a demographic shift, a general pressure with the presence of thousands of refugees or immigrants.
And the answer was that he didn't know. It is best that we keep our composure when we make claims – of course this is the election period, I understand – but in the end, we are a lawful state; we take measures that are for the protection of not only one but of both communities, and therefore I do not accept any complaints or codecision for issues which they are clearly affairs that concern the sovereign Republic of Cyprus".
Asked about the Government's measures, the President responded that the inter-ministerial committee was working out a series of measures that would be announced when taken.
As he said, "the reasons for the restrictions on some of the roadblocks have not been revoked; it is simply so that more effective control can be achieved. We do not exclude anyone from crossing over. There is a total of five open barricades. The one who called for more of them to be opened was me. Let him (Mr. Akinci) answer why he did not open the Limnitis or Pyroi barricade and let us not forget that he has just recently opened the barricade of Deryneia. Therefore, I do not accept the idea that the measures a Government believes should be taken -like all Governments in the world- must be perceived as being implemented at the expense of one community or the other". /ibna