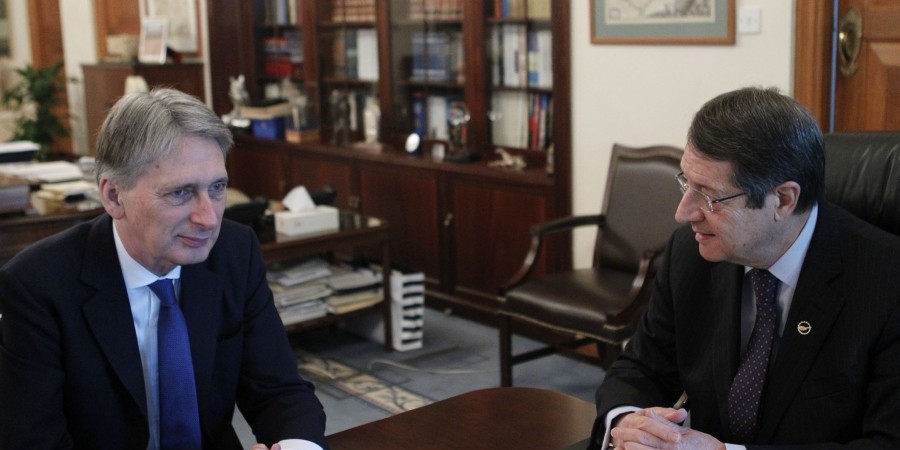 Nicosia, November 19, 2015/Independent Balkan News Agency
The Cyprus problem, Turkey – EU relations and bilateral issues were on the agenda of today`s meeting between Cyprus` President Nicos Anastasiades and Britain`s Foreign Minister Philip Hammond, Government Spokesman Nikos Christodoulides has said.
Hammond`s contacts on the island began with his meeting with Anastasiades, with whom he discussed the Cyprus problem and in particular the current state of affairs, and specific aspects of the problem being discussed at the negotiating table, Christodoulides told the press on Thursday.
"The Cyprus problem", he said, "was one of the main topics of discussion at the President`s meeting with the British Foreign Minister, and more specifically the state of affairs in the talks, but also specific aspects of the Cyprus issue being discussed at the negotiating table and, in this context, the role Turkey is expected to play in this effort".
Christodoulides said that on the agenda were also Turkey`s relations with the EU, in conjunction with the migration crisis and the ongoing dialogue in the EU.
British proposals for reforms at EU level, as well as a number of bilateral issues were also discussed.