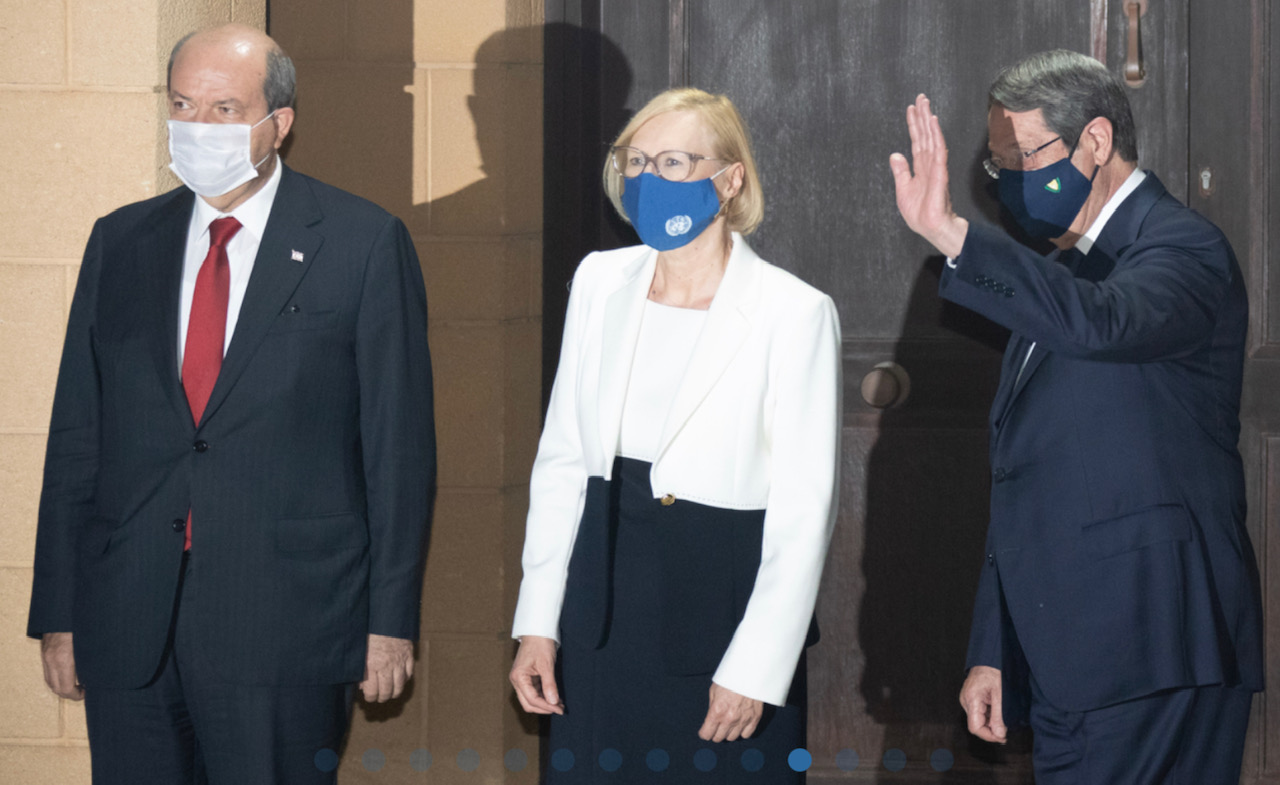 The first meeting between the President of the Republic of Cyprus Nicos Anastasiades and the newly emerged leader of the Turkish-Cypriot community Ersin Tatar took place in a friendly atmosphere.
Speaking at the Presidential Palace following his meeting with the leader of the Turkish-Cypriot community at the residence of the UN Secretary General's Special Representative in Cyprus, the Cypriot head of state stressed that "I must say, the meeting took place amid a friendly atmosphere.
"As expected, for my part I set and expressed my determination to participate in a new five-party meeting, in line with the letter on the 29th penned by the Secretary General addressed to me; but, from what I understand, a similar one was sent to Mr. Tatar, in order to engage in discussions on the basis of the bi-zonal bi-communal federation in accordance to the UN resolutions".
"Mr. Tatar said he is willing to participate in an informal five-part meeting, but other ideas should be put on the table", said Nicos Anastasiades.
"Afterwards, I raised the issue of Famagusta and in turn he raised the issue of hydrocarbons", the Cypriot President added.
"This was the first meeting; we did not go into details or discussions. Of course, I insisted that ways to reunite the region and future perspectives be discussed, and he insisted that after so many years we should seek other forms of solution".
"Certainly what matters is that there is the necessary preparation, so that the Secretary General is allowed to convene an informal quintuple session to see exactly where we are headed".
To a relevant question, he said: "I would not like to make statements after the first meeting that could possibly pollute a friendly atmosphere. Without a doubt, our positions diverge".
Asked if Ms. Lute would come to Cyprus, the President said that "it depends on the Secretary General", while, when asked about what he said in relation to Famagusta, he replied that he had said everything that needed to be said on the matter". /ibna