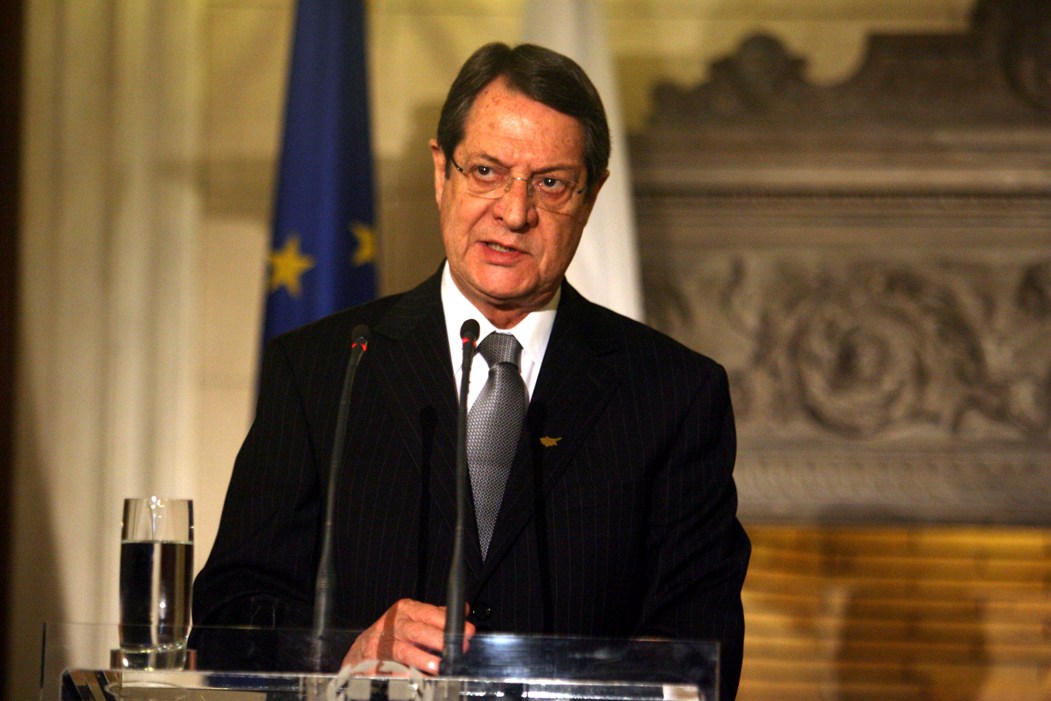 The drilling has reach 3,000 meters say Turkish officials – the timetable
By Michalis Michael
His optimism that the EU will decisively send stronger signals to Turkey than those to date, expressed the President of the Republic of Cyprus Nicos Anastasiades.
"I can say that this is our goal, and I believe that after the summit of the seven members of the South, a stronger stance of the EU is required," he underlined. When asked about the veto position that Nicosia may act on if the requirements for measures against Turkey are not met, the President of the Republic said: "You must allow the appropriate handling according to developments, it is not with statements similar to the Turkish rhetoric that you can achieve what you pursue."
The Fatih drill is now at 3,000 meters, said meanwhile Turkish Energy Minister Fatih Domnez, adding that by the end of July it will have finished its work at Finiki 1. He also announced that Turkey's second drilling rig Yavuz begins on Thursday for the drilling point in the Eastern Mediterranean and will start working in early July. In his statements for the Anadolu Agency from Japan, where he is attending the G20 Energy Ministerial meeting, the Turkish Energy Minister said that the drilling rig Fatih continues its drilling at Finike 1, indicating that the depth of the water there is about 2300 meters. "At this moment, it has surpassed 3,000 (meters). The goal is for it to reach 5,000 to 5,500 thousand meters below the seabed. We have about 100-120 days of work. By the end of July we will have reached our goal," he stated.
He added that from the beginning they say there is no guarantee of anything. "Without drilling, there is no possibility of knowing what there is. We of course keep our hopes up there as well. Those who are trying to rid Turkey from the energy equation of the Eastern Mediterranean, realize that there is no realistic solution without Turkey, but they cannot express it," said Fatih Donmez. He also stated that they would support the rights of the Turkish Cypriots in Cyprus to the end and support the equal sharing.
The minister stated that they continue their work on the basis of international law and will continue from now on with determination. "Our second ship is also almost ready. They are currently continuing the work to upgrade it at the shipyard. We will say goodbye to it on Thursday. In early July it will begin its first drilling in the area that the 'Turkish Republic of North Cyprus' has licensed us," he said./ibna