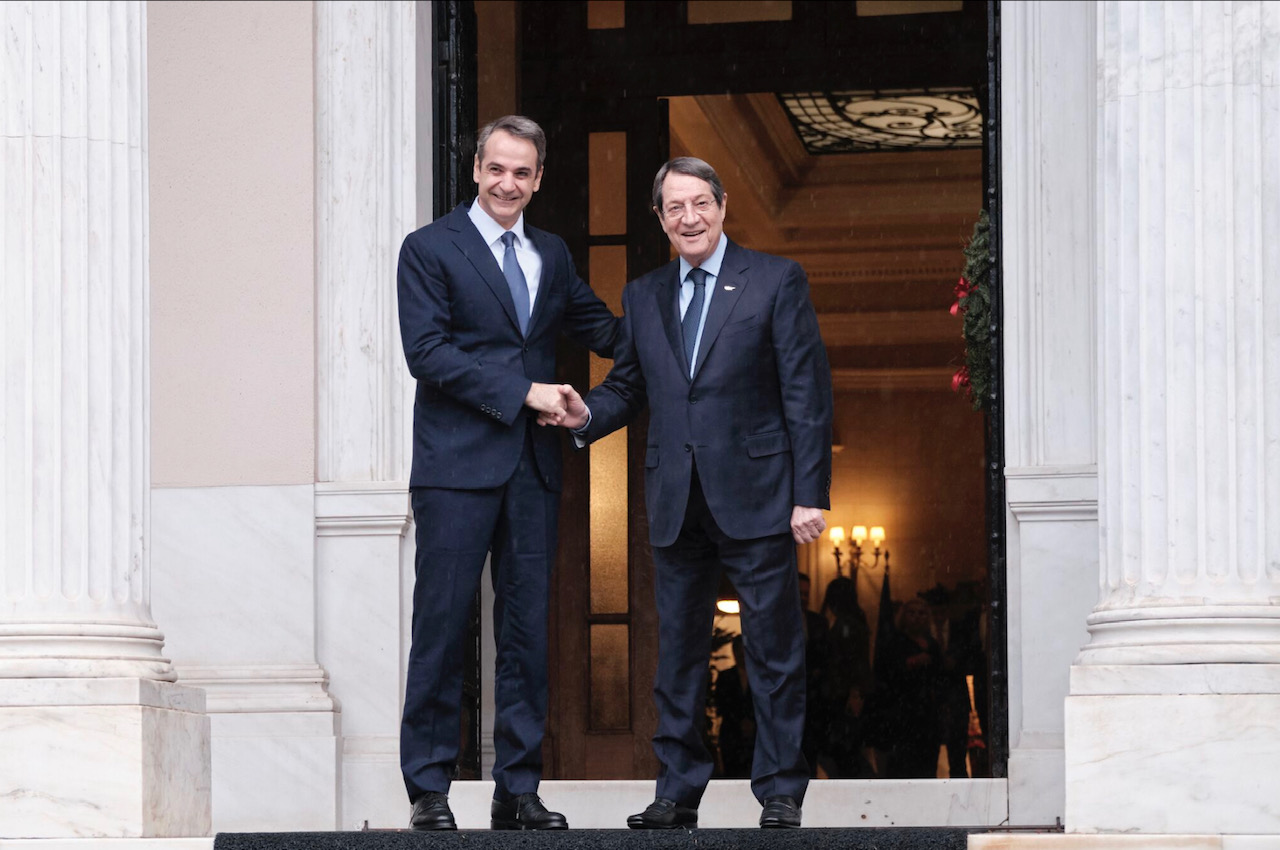 Prime Minister Kyriakos Mitsotakis received the President of the Republic of Cyprus, Nicos Anastasiades, on Thursday morning at the Maximos Mansion in the framework of the signing of the interstate agreement on the construction of the EastMed pipeline.
In statements made before the start of the meeting, Greek Prime Minister Kyriakos Mitsotakis welcomed Nicos Anastasiades, saying that he is welcoming the President of the Republic of Cyprus on such an important day, where Greece, Cyprus and Israel will sign for the EastMed pipeline. Continuing, the Greek Prime Minister emphasized that it is "a very important energy project which is the crowning of a very substantial trilateral energy cooperation and not just that".
For his part, the President of the Republic of Cyprus thanked the Greek PM for his warm welcome, noting this day is a historic event, "the signing of a trilateral, as a continuation of a tetramer cooperation, which lays the foundations for the substantial pursuit from the outset, when we began the trilateral cooperations". Continuing, Nicos Anastasiades stressed that this work is "for cooperation and not rivalry in the Middle East, especially with regard to energy issues or anything that might connect the states of the region".
"So it really is an important, historic day, and the talks we have together, but also with the Prime Minister of Israel, I think lay the foundations for even stronger cooperation with the Middle East states", the President of the Republic of Cyprus concluded.
Also present at the meeting from the Cypriot side were Energy Minister Giorgos Lakkotrypis, Cyprus Ambassador to Greece Kyriakos Kenevezos and Government Spokesman Kyriakos Kousios./ibna