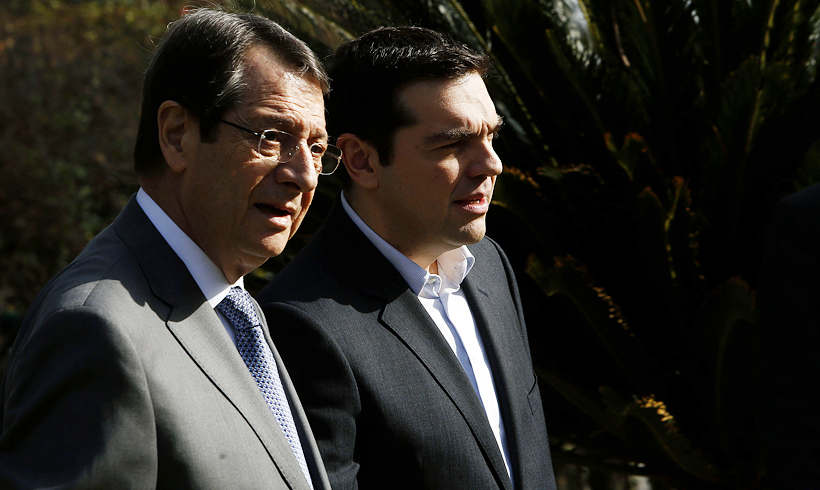 Athens, June 30, 2015/ Independent Balkan News Agency
By Kyriacos Kyriacou
Cypriot President Nicos Anastasiades has spoken with German Chancelor Angel Merkel about the Greek crisis, in the context of his initiative on Greece, whose economic programme expires at midnight tonight, Government Spokesman Nikos Christodoulides has announced.
"The aim is to reach agreement over a programme," Christodoulides said in a post on his Twitter account.
Earlier on Twitter, Christodoulides posted that Anastasiades had a telephone conversation with Greek Prime Minister Alexis Tsipras.
"President Anastasiades had a telephone conversation with Tsipras late last night on the situation in Greece," Christodoulides said in the post.
On Tuesday, Anastasiades is expected to hold telephone conversations with the Presidents of EU institutions and heads of state or government of EU member states on Greece.
Tsipras has called a referendum for July 5, asking the Greek people to say if they agree with the latest proposals by Greece`s international creditors on the conditions they laid down to extend the current programme.
Greece, whose economic adjustment programme expires at midnight, must make a €1.5 debt repayment to the IMF. With the ECB keeping its emergency funding to Greek banks unchanged, the government imposed as of Monday bank closure until July 6, coupled with capital controls.
Yesterday European Commission President Jean Claude Juncker urged the Greek electorate to vote yes and several European leaders have said that a no vote may lead Greece out out of the euro area.