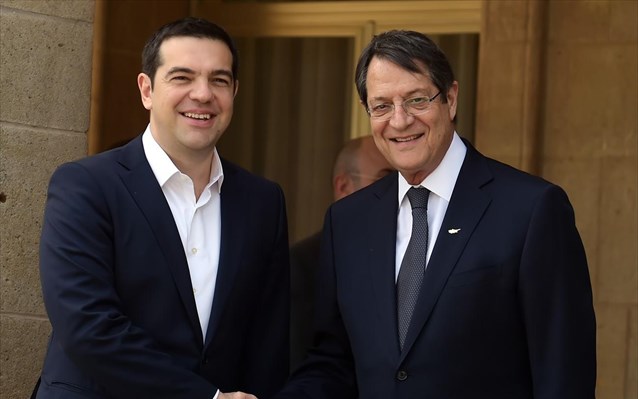 President of Cyprus. Nicos Anastasiades leaves tomorrow morning for Brussels, in order to participate in the Summit of the European Council, as well as at the Conference of the European Popular Party, on 15 December.
Tomorrow afternoon, in Brussels, President Anastasiades will have a meeting about the Cyprus problem with the Greek Prime Minister Alexis Tsipras, in the presence of the Ministers of Foreign Affairs of Cyprus and Greece.
On the sidelines of the two conferences, President Anastasiades will also have separate meetings with a number of European leaders, including the President of the European Commission Jean-Claude Juncker and the President of the Council of the EU Donald Tusk.
During the meetings of the European Council and the European Popular Party, the President of Cyprus will brief the heads of State and Government about the developments on the Cyprus problem.
In the course of the EU Summit, a number of issues will be discussed, including Migration, the implementation of the EU-Turkey Statement, the revision of the Common European Asylum System, EU Security and Foreign Relations issues, matters concerning Brexit and the problem of Syria.
Anastasiades will be accompanied by the Government Spokesman Nikos Christodoulides./IBNA