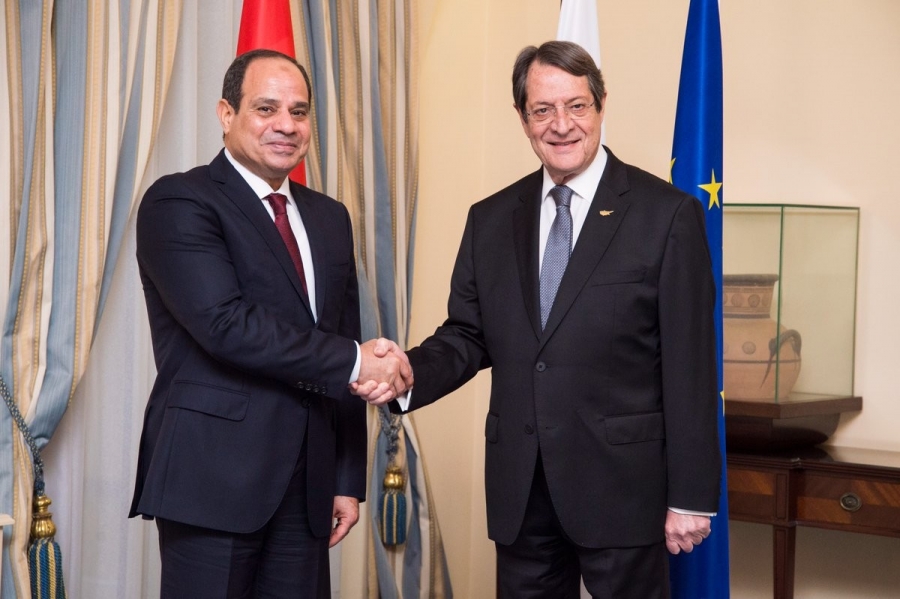 On Friday, the President of the Republic of Cyprus Nicos Anastasiades had a phone conversation with the President of Egypt Abdel Fattah El-Sisi.
During their talk, according to a statement from Deputy Spokesman Panayiotis Sentonas, the two Presidents discussed the situation in the two countries regarding the response to the coronavirus pandemic, stressing that the pandemic had highlighted the need for further close cooperation and coordination between states to tackle asymmetric threats faced by the societies, institutions and economies of countries.
President Anastasiades also expressed his satisfaction with the flight arrangements from Egypt to Cyprus for the repatriation of citizens in the coming days.
The two Presidents also discussed at length the developments in the Eastern Mediterranean, as well as other issues related to regional security and co-operation.
In his post, Nicos Anastasiades wrote on his personal account of his communication with the Egyptian President, "Constructive conversation this morning with President El-Sisi. During these challenging times, the need to stay in contact is even more important. Our security, stability and prosperity are interconnected. Egypt is one of our closest friends and a strategic partner". /ibna