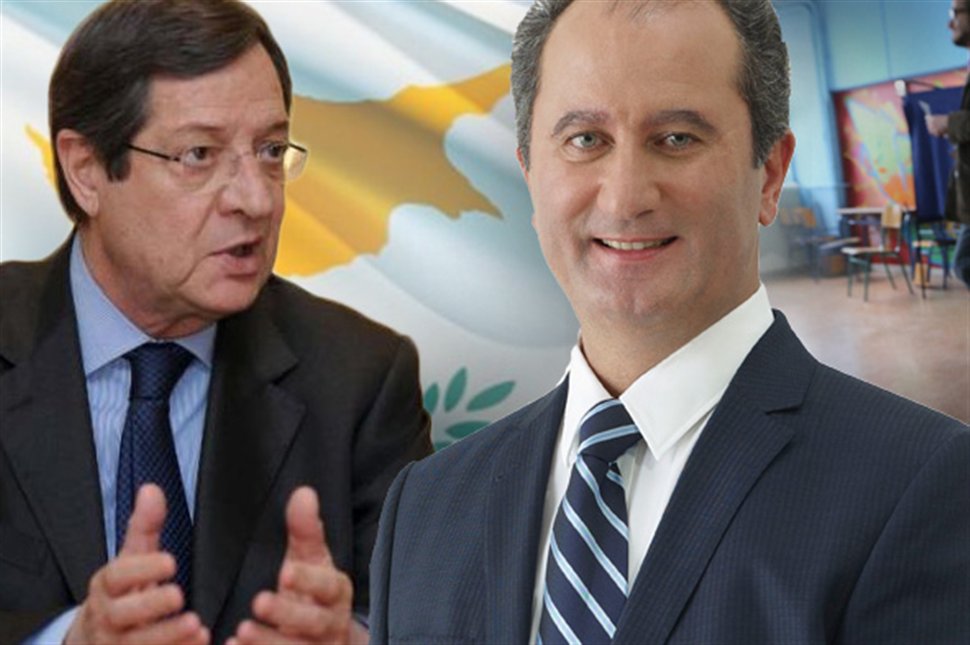 Incumbent president Nicos Anastasiades of the right-wing "National Alarm" and independent candidate Stavros Malas, who is supported by communist AKEL, appear to be in favorites for the second round of presidential elections in Cyprus, after 67.5% of the votes have been counted.
Anastasiades is with 35.8%, while Malas follows with 29.99%.
Nikolas Papadopoulos, of the Central Democratic Party, is third with 25.57% and if in all likelihood will be out of the second round.
Papadopoulos has adopted a tougher negotiating line than president Anastasiades on the Cyprus issue.
A cause of concern is the abstention rate, which stood at 28.9%, up by twelve points compared to the 2013 elections./IBNA