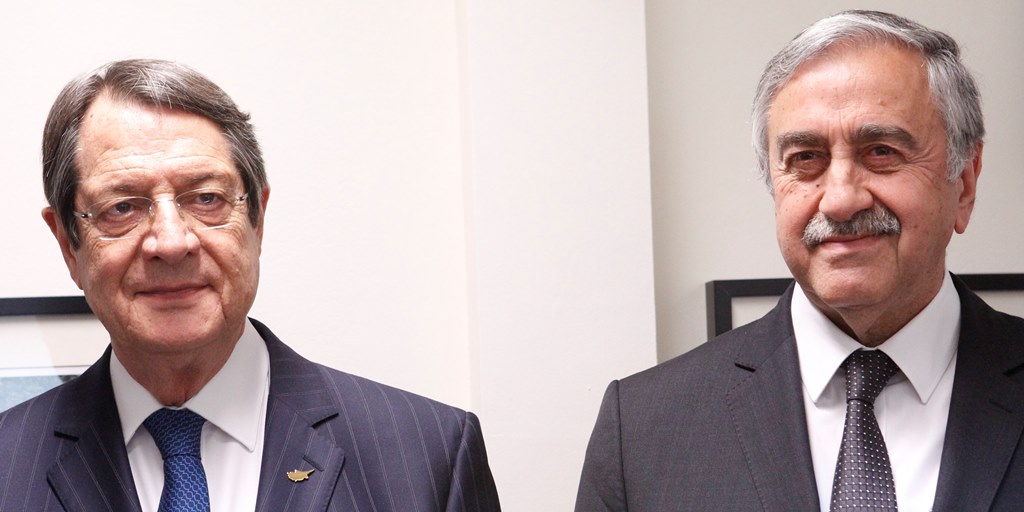 The appointment of an envoy can not be ruled out if the UN Secretary-General wishes to send someone to explore the possibility of resuming the dialogue, the President of the Republic of Cyprus, Nicos Anastasiades, said after dinner with Turkish Cypriot leader Mustafa Akinci on 16 April 2018.
In his statements to the reporters after returning to the Presidential Palace from the residence of the Special Representative of the UN Secretary General in Cyprus, Elizabeth Spehar, where he had dinner with the Turkish Cypriot community, the President of the Republic stated that "as the United Nations have announced, there has been a two-hour face-to-face meeting with Mr Akinci, during which, with straightforwardness and calmness we went over the problems we are facing, the prospect of a new dialogue.
We have noticed the disagreements that exist. I have repeated that on our side we are ready to start from where the dialogue on Krans Montaña ended in July. He did not rule out the possibility himself, and he did not rule out the possibility that if the SG wants to send a personal envoy in order to explore the possibility of resuming a dialogue focusing on the SG's parameters, it can happen".
Asked if there was a common ground in this meeting, the President said "if you consider common ground the finding that both sides stick to their positions!"
Asked whether Akinci insisted on the creation of bicommunal Technical Committee on Gas, the President said that "he (Akinci) raised the issue, but already knew my position and therefore not much time was spent on the reiteration of the position that there is no question of negotiating or putting something similar in the negotiating table, that is, either a postponement of the energy program or a joint committee, etc.".
Asked if the two sides agreed to object to the appointment of an envoy or an exploratory process, the President said that "this is not ruled out".
Asked if governance issues were raised at dinner, Anastasiades said "it was not a focused dialogue. References were made to the existing differences, whether one side adheres to those which it supports and the other to those it advocated. But there was no dialogue or negotiation in detail".
Invited to say whether they have discussed the issues of barricades, the President replied in the affirmative. "We have said that by July 1 there is the possibility that the Dherynia roadside barricade could be delivered, and around mid-September the road that links connecting Lefka and Apliki".
In a journalist's observation that Mr Akinji put forth a gas issue and asked if the Cypriot side has raised the issue of Turkish provocation, President Anastasiades said that "everything has been raised, reported and discussed".
Finally, to the question whether a pre-preparation period will begin or whether it will be a period of stagnation, the President said that "it is up to the Secretary-General to decide whether and how he decides to send someone for an exploratory mission"./ΙΒΝΑ
Photo: pio.gov.cy