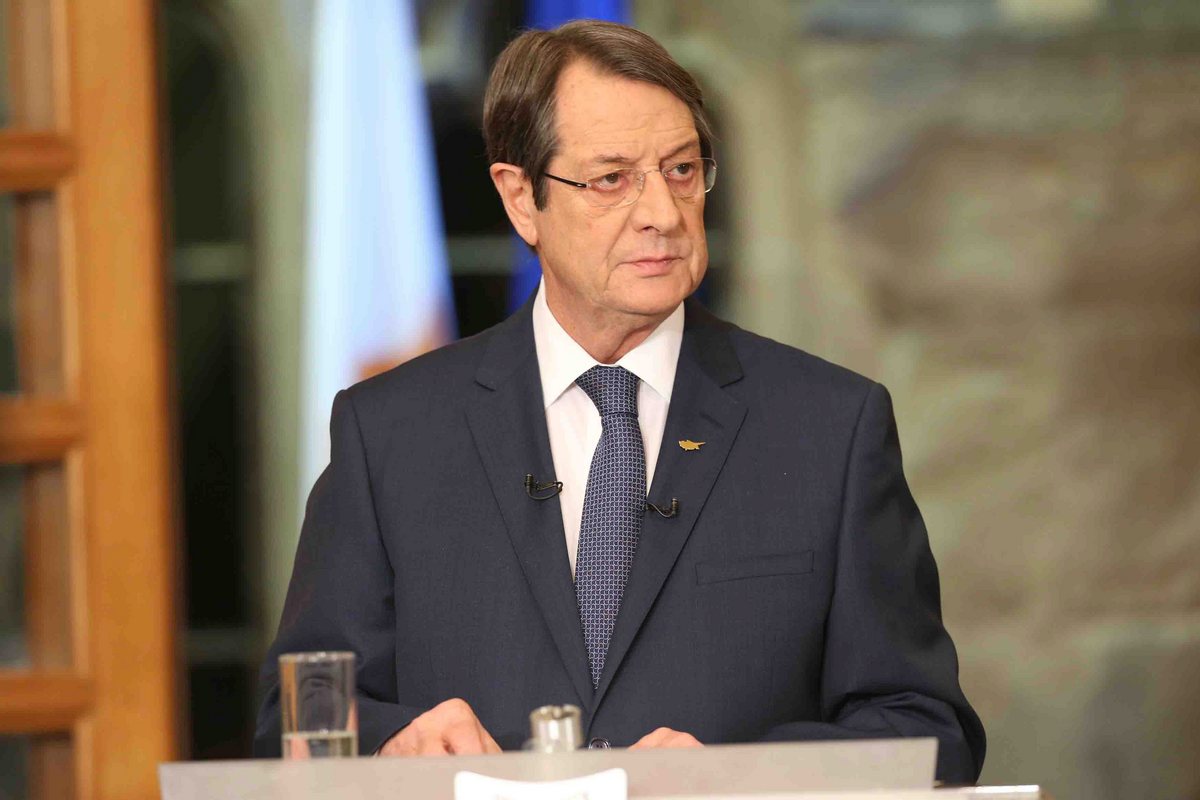 ---
What went down with the Cypriot President's flight
By Michalis Michael
The President of Cyprus Nicos Anastasiades returned to Cyprus from New York early on Monday.
Yesterday, the private jet carrying President Anastasiades and the Cyprus delegation which accompanied the President to the UN General Assembly returned to New York due to a technical issue. The aircraft had departed New York's JFK Airport on Saturday afternoon when, after three hours, while flying over the Atlantic Ocean a fracture was found on the windshield. As New York was closer to Britain, it was preferred to return to New York for safety reasons.
The President's departure from the American city was finally scheduled for  late Sunday afternoon, and he arrived on the island Monday morning. In the wake of the questions raised in Cyprus about who paid for the private jet, sources say the company that owns the aircraft has an obligation under the contract to settle directly for passenger transport in a similar incident. The initial lease was made following bids received from the government.
The UN Secretary-General will meet with Akinci and then will decide
After his meeting in New York today with Turkish-Cypriot leader Mustafa Akinci, the UN Secretary-General's circle of contacts with the parties involved in the Cyprus issue comes to an end. All eyes are on New York, since the SG's intentions for follow-up will also become clear after this meeting. Theoretically, an informal trilateral meeting will follow, and provided that everything goes smoothly, an informal five-part meeting is underway. However, this is what Nicosia wants. What will actually happen is likely to be decided by the UN Secretary-General in the coming hours, while new attempts by Turkey to change the status quo are recorded in Nicosia.
Specifically, as the newspaper "Phileleftheros" reported, the occupation forces are building a watchtower in Strovilia, an area in which they have repeatedly violated the status quo. The UN, following a question by the Cypriot agency, is taking reports of violations of the status quo extremely seriously. This was stated by UNFICYP's Press Office Spokesperson Aleem Siddique, while noting that all violations were recorded and reported in the UN Secretary-General's assesment to the UN Security Council.
"UNFICYP is taking extremely serious reports of violations of the status quo", he said. "We continue to communicate with both sides to address these concerns", he added. Mr Seedique also said that "unauthorized construction within the dead zone or in special status areas is strictly prohibited". "All violations are recorded and added to the report of the SG to the UN Security Council", he concluded./ibna