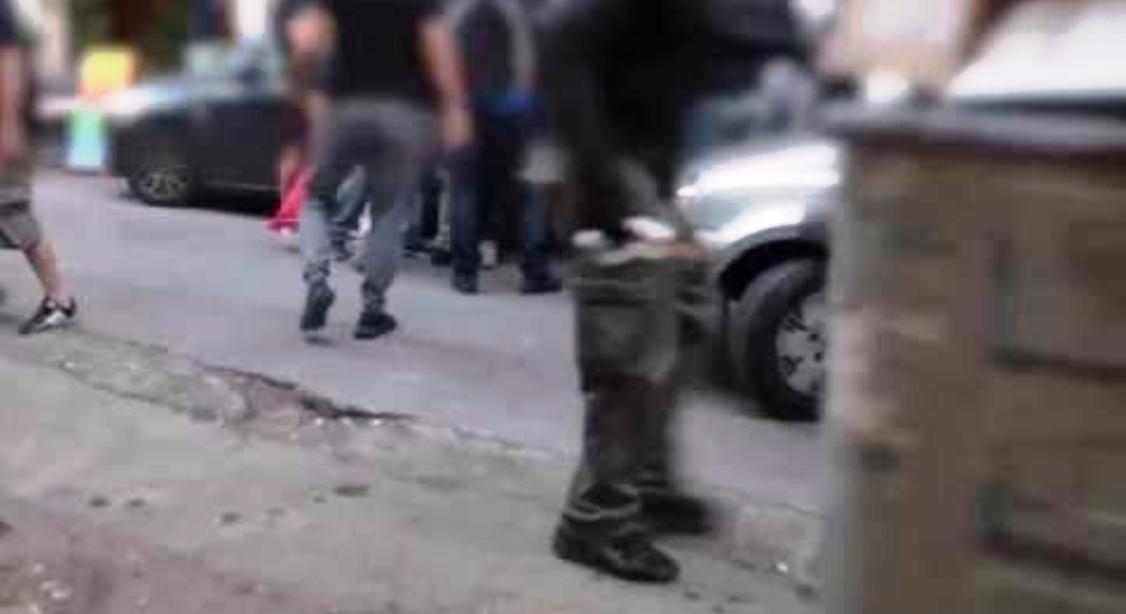 Athens, September 14, 2016/Independent Balkan News Agency
By  Spiros Sideris
Joint action of anarchists and communists (according to a video uploaded on Indymedia) has been organized in Exarchia (district of Athens), with the participants expelling drug dealers from the Square. According to the message uploaded on the site, the "action" took place Friday, September 9.
The Omonia Square in downtown Athens is consider inaccessible to the forces of law and is a stronghold of the anarchists and all kinds of fringe groups. Often the square is the center of violence, but also a safe haven for anarchists and other fringe groups.
The message that accompanys the video states:
"Against the planning for the conversion of Exarchia Square into an area of control, consumption and drug trade, anarchists and communists moved collectively in an organized manner, actively opposing the activity of drug dealers.
Activity that continued – despite the proclamations of Citizen Protection minister – at Exarchia Square until today. In a world that has profit and control as "values" there are no illusions.
Only our struggles, the struggles against poverty and subordination, can really liberate territories, to allow for social self-organization and class solidarity to blossom.
These struggles are the only barrier against state imposition, capitalist barbarism and narcotic mafias which are their by-products.
On Friday, September 9 we invaded unannounced and targeted in Exarchia Square, we identified drug traffickers and they were given the message they deserve.
Comrades against the mafias".