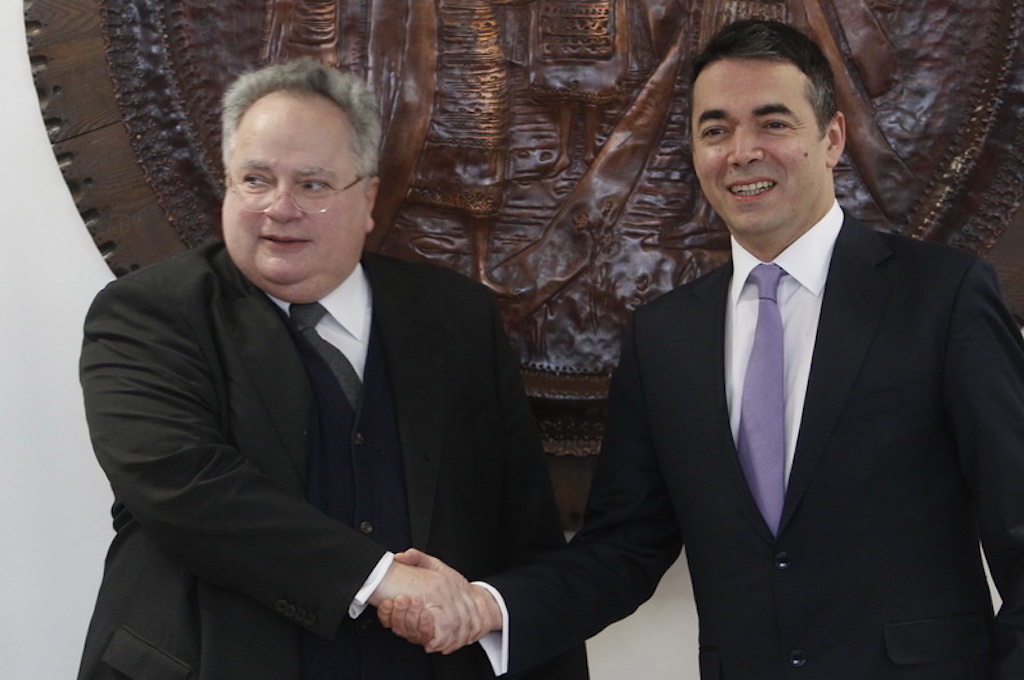 Experts of political affairs in FYROM say that the Athens and Skopje are no longer discussing the issue of the name now. According to them, all that is left are some technical details such as the constitutional guarantee and issues of this nature.
University professor Nano Ruzin said after the last round of talks held in Ohrid between ministers Kotzias and Dimitrov that he's optimistic that there will soon be a solution.
"I am optimistic and I think that there will soon be a solution. However, it's not the name where the sides are focused on, but technical issues such as the guarantee, Constitution and so on. However, there's a will and this will shall be materialized. I think that both sides are resolved on solving this problem", former ambassador of FYROM to the NATO, Nano Ruzin said. According to him, the main goal for the country is to become a NATO member and intensify talks for EU accession.
Political analyst, Albert Musliu told IBNA that there's a serious readiness from both sides to solve this problem.
"At this time we see a readiness for the solution of this problem. There's no other alternative. If the sides will withdraw from further talks, then this will have serious consequences for Macedonia", Musliu says.
Meanwhile, media in Skopje say that if a solution is found, then it will be implemented in different phases. /balkaneu.com/