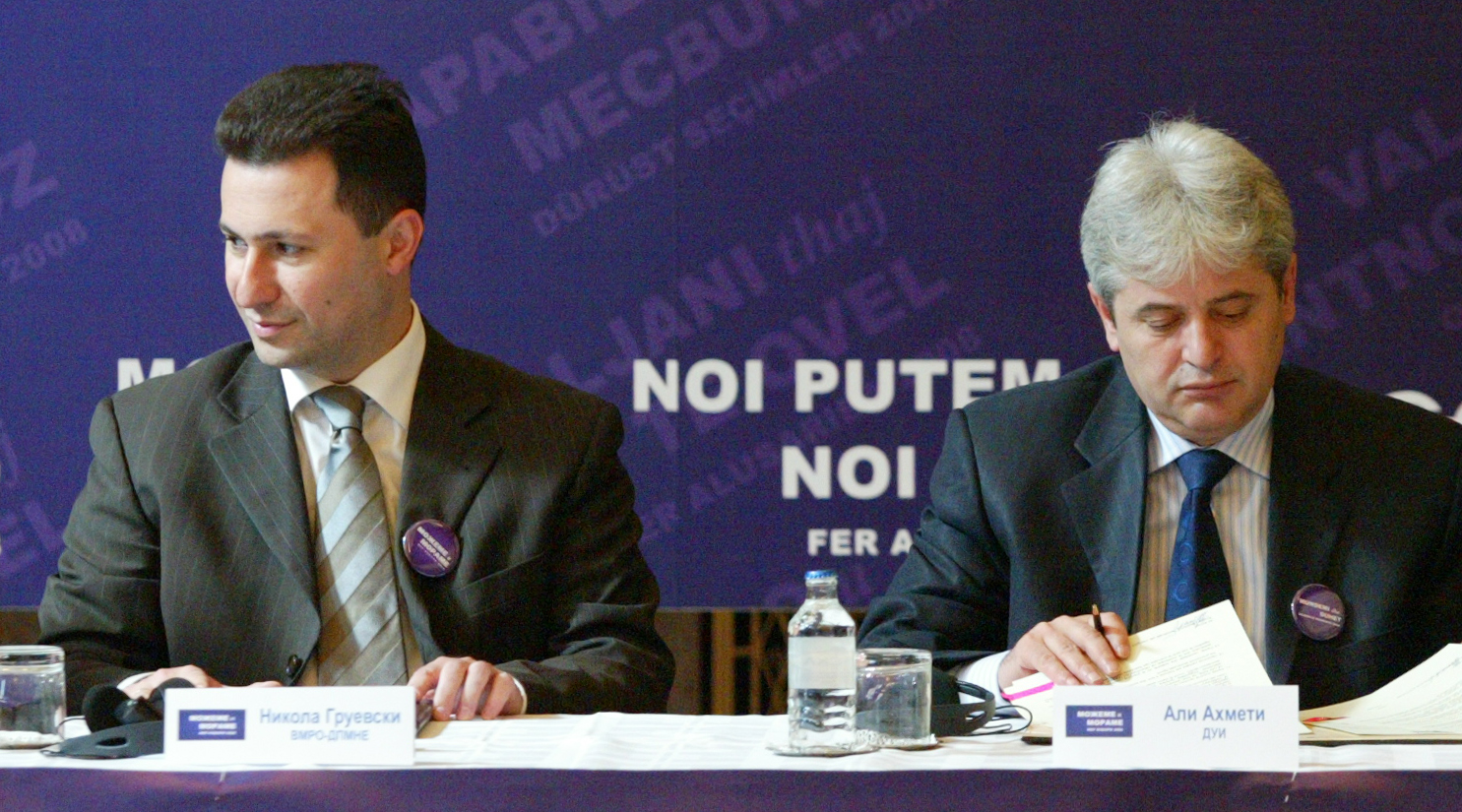 IBNA Special Report
Skopje, June 4, 2014/Independent Balkan News Agency
By Naser Pajaziti
Negotiations for the formation of the government in Skopje are being kept away of the media attention and public opinion. The two parties that reached  an agreement to form or continue their joint governance, VMRO-DPMNE from the Macedonian political block and BDI (Democratic Union for Integration) from the Albanian block, do not offer details on the negotiations being held about the government and everything is being kept discreet.
Party representatives, mainly spokesmen, have issued superficial information over the negotiations, but by concealing details on the agreement, government program, priorities and how will ministries be divided.
Political analysts say that negotiations must be transparent for the citizens, bearing in mind that EU countries have transparency and debate about the strategic goals of the new governments that are formed.
Former prime minister, Vlado Buckovski says that the two parties that achieved an agreement for the coalition are not transparent and that they are only leaving room for speculation. "The public opinion must be informed as to what will be the joint platform and the details. The two parties that form the coalition didn't inform the public about their strategic goals during the government term, as it's the practice in EU member countries", says Buckovski.
According to him, negotiations are taking place in a strange atmosphere and that the public opinion is now tired of looking to find out their priorities.
"It has never happened so far for the new government to be negotiated in such a quiet atmosphere. They must offer explanations and information about the priorities that they will have in economy, education, infrastructure and other domains and not allow speculations to come out of their press offices", underlines former prime minister Buckovski.
University professor, Mirjana Malevska told IBNA today that negotiations are taking place in special circumstances and that it's not yet known what have the two parties achieved in terms of the Euro integration process.
"I'm not clear as to how they will resolve other problems, when it's clear that their position changes in the aspect of European integration. The threats of BDI that after the first 6 months in government it will revise its position in case there's no progress in the European Atlantic integration aspect, bring an unclear situation for us, the citizens. In this aspect, we cannot talk about an agreement or government plan for the next four years of government", says Malevska.
According to her, the fact that the Macedonian opposition has not recognized the elections and the fact that its MPs gave up on their mandates, is an event that is worrying many citizens, for fear of a deep political crisis.
Negotiations for the new government are expected to be concluded at the end of this week. Leader of VMRO-DPMNE, Nikola Gruevski and leader of BDI, Ali Ahmeti are expected to finalize all the details tomorrow or the day after. Meanwhile, based on the constitutional deadlines, until June 8, the person who was mandated to form the government must submit to parliament the government program and the names of the ministers. Based on the legal procedures, the voting of the new government must end on June 16. VMRO-DPMNE and BDI will again govern together. They have been governing together since 2008. /ibna/