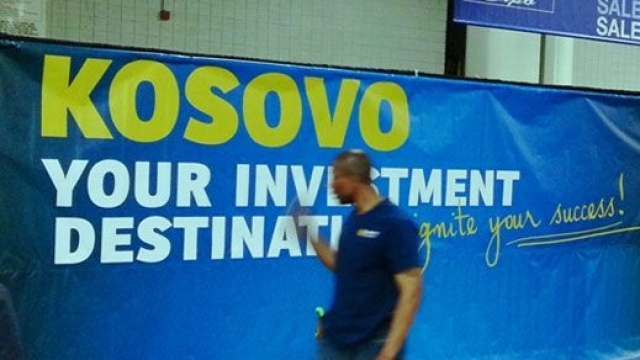 Pristina, 19 August 2015/Independent Balkan News Agency
By Elton Tota
The figures announced by the prime minister of Kosovo, Isa Mustafa, in relation to the growth of investments, are not convincing for experts of economic affairs.
According to the prime minister, during the first six months of the year, 158 million Euros worth of investments have been made in Kosovo, while this figure was 151 million Euros in 2014.
Economy professor, Kushtrim Zeqiri told IBNA that Kosovo is not yet seen as an attractive country for foreign investors.
According to him, the comparisons that the prime minister makes with 2014, are not valid, because the country was in a deep economic crisis.
"2014 was a year of failure, because the country was going through a deep political crisis, which had serious effects in the economy. Kosovo was without a government for more than 6 months. This is why it's easy to make such comparisons", Zeqiri says.
According to him, foreign investors do not choose countries where there is no government and stable institutions.
"Foreign investors do not come in countries where there are frequent political crises and where institutions are not stable. And then, let us not talk about problems with the application of law and enormous corruption", he says.
Expert of economic affairs, Shkelzen Dakaj told IBNA that Kosovo doesn't have a clear concept as far as foreign investments are concerned.
"So far, Kosovo has only invested in infrastructure, while it hasn't had a clear concept in other domains. Investments in infrastructure so far have not been reflected and have not brought sustainable economic development", he says.
Notable analyst, Muhamet Sadiku says that as far as foreign investments are concerned, very little can be expected by Mustafa's government.
He believes that so far, the government of Kosovo was under great international pressure about the Special Tribunal and talks with Serbia.
According to him, the success of this government can be shown only if new jobs are created for young people in the country.
"The success of this government and future governments will be measured by the creation of the new jobs and the growth of foreign investments. In order to deliver these objectives, PM Isa Mustafa must strengthen the private sector", he says. /ibna/