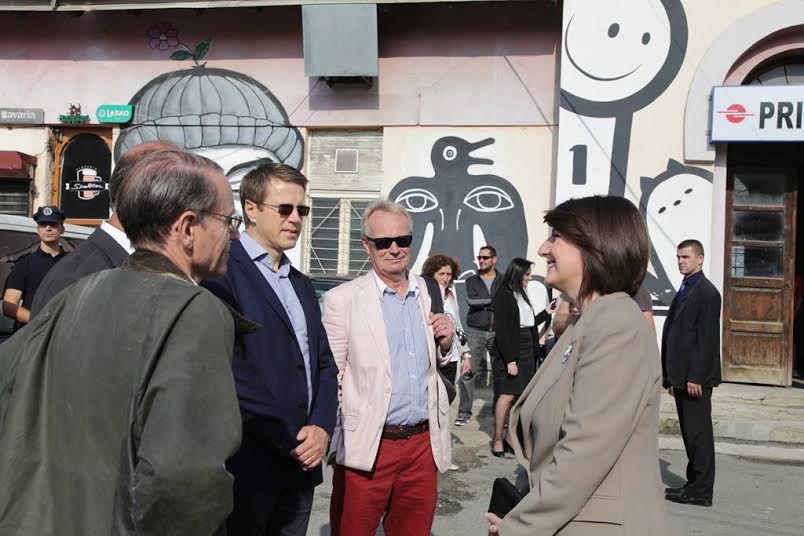 IBNA Special Report
Pristina, September 25, 2014/Independent Balkan News Agency
By Elton Tota
Experts of political developments in Kosovo comment for IBNA the declaration issued by the EU representative to Kosovo, Samuel Zbogar, who declared that the international factor will not intervene, but it will issue recommendations in order for the country to overcome the political crisis.
Political analyst, Vilhard Shala told IBNA that the declaration of the European diplomat is a signal that international community will intervene in order to solve the political crisis in the country.
"At a time when the country is facing a political crisis, which is damaging the economic development and European integration processes of the country, the intervention of the international community is needed to make the state functional", declared Shala.
According to him, the Kosovar leadership doesn't have the will to solve the crisis, in order to protect its personal interests.
Meanwhile, analyst and journalist, Shkelzen Dakaj told IBNA that Zbogar's declarations must be push the institutions of the country to reflect on the constitutional mechanisms.
"I don't think the international community will intervene in the political crisis. They can make recommendations which I believe are entirely institutional. And this doesn't mean that they're ready to turn into negotiators among political blocs or instruct political blocs how to build consensus on the issue of the speaker of parliament", says Dakaj.
Meanwhile, Artan Muhaxhiri says that this time, international intervention will be more indirect than other times.
"We're now hearing softer suggestions, but nevertheless, there will be an impact, otherwise, the blockade may never end", said Muhaxhiri.
Muhaxhiri says that in the political aspect, it would be best if politicians in Kosovo found the solution without international intervention.
"It seems that the political scene in Kosovo still needs for international intervention, because it's been three months that nothing is being done to solve the crisis. Meanwhile, in the past, we've seen that crises were immediately solved by the international community", said he.
Experts of political developments say that the political class must learn how to solve crises by using domestic institutional mechanisms, without the need for international intervention. /ibna/