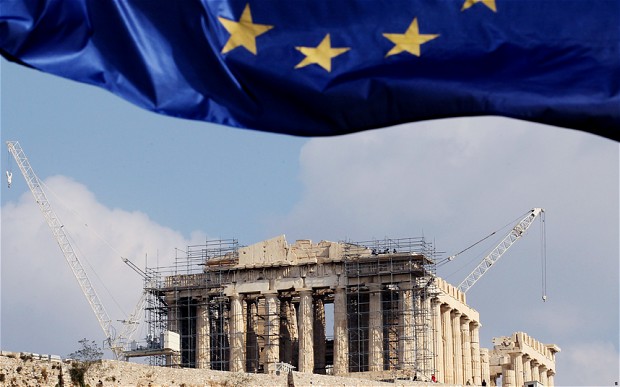 By Lefteris Yallouros – Athens
Reports by two Greek banks released Thursday urged the Greek government to keep implementing reforms as the economy gears up for a return to growth in the second half of 2014.
Greece's budget primary surplus widened to 2.28 billion euros in the 7-month period from 707 million posted in the first half of the year, according to data released by the Finance ministry on Thursday.
The numbers released show that the primary surplus target was beaten by 1.48 billion euros. The collection of higher-than-expected state revenues combined with the containment of expenses impacted positively on the January-July target figure being exceeded.
Reports by Eurobank and Alpha Bank point out however, that if Greece is to truly complete a total comeback, reforms must continue at a faster pace and the government should eliminate mistakes and withdraw policies hindering growth.
The Greek economic recovery and higher employment growth are hindered by property tax distortions, which contribute to a further decline in real estate market activity, Alpha Bank's analysts report. "What is even worse is that they keep unemployment at high levels," the report adds.
The report also forecasts a GDP growth of 1.5% to 2% for the second half of the year, as opposed to -0.6% in the first half of 2014. That is largely due to the rising numbers in tourism.
Eurobank's report says the achievement of a primary surplus of 1.5 percent of GDP for 2014 is attainable. However, a series of factors need to be overcome in order for fiscal target to be met. The tax paying ability of Greek citizens is seen at a very low level while other issues such as court decisions obliging salary refunds for certain professional groups could also derail efforts to rake in income.
The same report says the key to recovery lies in fighting unemployment and raising productivity while a stable tax system and promoting investment will push the economy out of the recession.