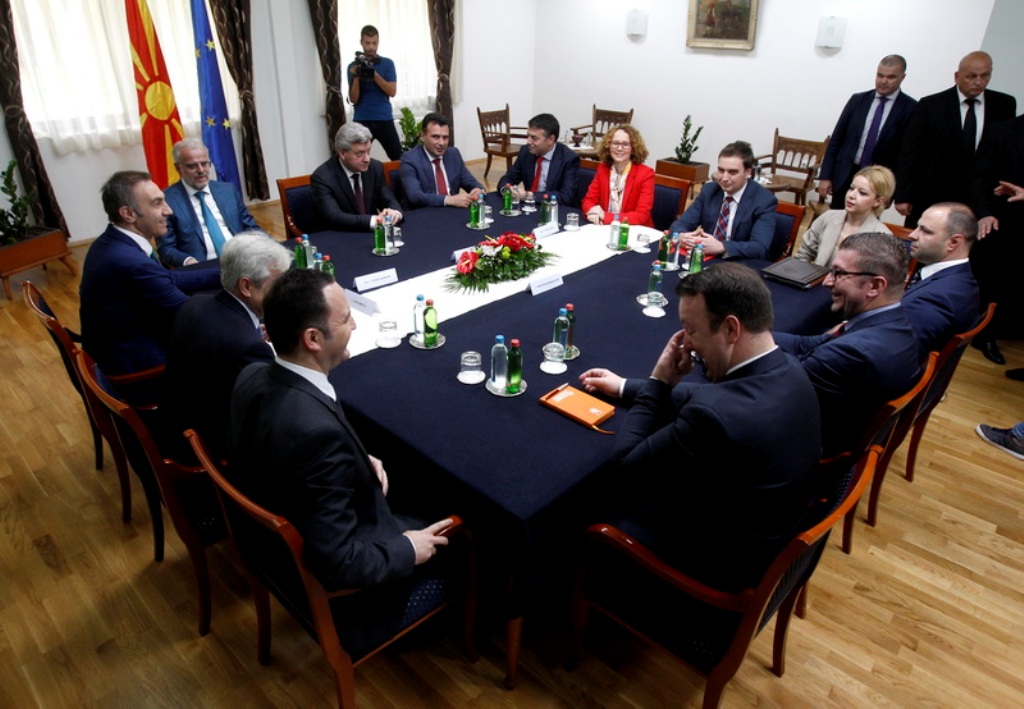 The failure to reach an accord for the referendum may deepen the political crisis and delay the process of the country's accession in the NATO and EU. This is the concern voiced by political analysts in Skopje, who say that political parties should come up with a deal.
"We have a political gridlock provoked by the requests made by the opposition which relate to the abolition of several articles that concern criminal responsibility. We're entering a deep political crisis, however I think that this crisis will be solved at the end of the year with the finalization of constitutional amendments and the finalization of the agreement", said political analyst, Petar Arsovski.
According to him, VMRO-DPMNE is showing that it does not wish for the country to have a European future, while not offering any alternatives for it.
Political analyst, Ismet Ramadani says that the referendum is being blocked by VMRO-DPMNE for political gains.
"I think that VMRO-DPMNE is jeopardizing the talks for the formation of the state election commission and the referendum in order to uphold the interests of the people who lead this party", Ramadani says.
The delays in reaching an agreement for the referendum will also cause delays in the date when the referendum will be held. PM Zoran Zaev has announced that the referendum may be held in September or October, but the failure to appoint the members of the state election commission will prolong this process. /ibna/