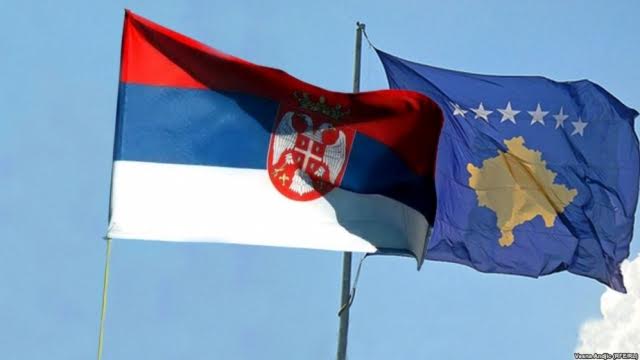 Pristina, 22 January 2016/ Independent Balkan News Agency
By Elton Tota
At a time when the European Union is preparing the agenda for a fresh round of talks between Kosovo and Serbia, the two countries have issued signals that they may sabotage the process.
Prime Minister of Kosovo, Isa Mustafa has declared that he will not travel to Brussels unless Kosovo receives the green light for the liberalization of the visa regime.
Meanwhile, the head of the office for Kosovo at the Serb government, Marko Djuric, declared that after sentencing the leader of Freedom, Democracy and Justice Party in the Serb dominated north, Oliver Jovanovic, to nine years in prison, dialogue with Pristina is no longer worthwhile.
Meanwhile, experts of developments in Kosovo say that the normalization of relations between the two countries is necessary.
Prominent analyst, Vilhard Shala told IBNA that dialogue with neighboring countries is necessary for the Euro Atlantic integration process.
"The principle of good neighboring relations is one of the main criteria for accession in the European Union, but also in the NATO. In this case, Kosovo and Serbia, but also other countries of the region, must finalize pending issues and boost cooperation in the domain of economy, security and other domains", Shala says.
According to him, all of this normalization must be made not for the sake of Brussels, but for the sake of citizens from both countries.
Columnist Dugagjin Gorani told IBNA that the main objective for the talks between the two countries is to come up with agreements which remove problems and barriers that have a negative effect in the life of the citizens.
"Brussels and all the others are hoping for the process of the implementation of agreements is just another name for the process of normalization between the two countries. They hope that the finalization of this process will be marked by the recognition of Kosovo by Serbia and Kosovo's acceptance of Serbia as a neighboring country. Of course, both countries will have an impact in the political and social affairs of each other and they must come to terms with this. This is how countries within the EU work and this is also how we will work", he says.
Prominent American expert on the Balkans, Daniel Server told IBNA that the dialogue for normalization of relations between Kosovo and Serbia has been successful.
"I believe that it has been a good process with concrete results in many sectors and with an overall improvement of relations between Pristina and Belgrade, who have clearly accepted the constitutional frameworks of each other. This is a short step for diplomatic recognition, which I am hoping to see as soon as possible. This is only one of many great unsolved issues, which must be solved as part of the process of normalization, including the growth of police cooperation, military understanding and Kosovo's integration in the United Nations", Server said.
Server said that reconciliation between the Balkan nations is necessary, but that it requires time. /ibna/