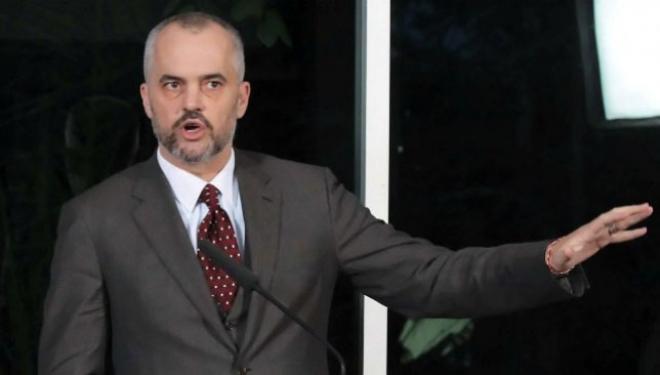 By Naser Pajaziti
Political Macedonian analysts in Skopje say that they are not acquainted with the positioning of the new prime minister of Albania, Edi Rama about the Albanians in FYROM, because according to them, different messages have been sent from Pristina and Tirana for less than a week.
Analysts have commented the declaration issued in Pristina, where Rama along with prime minister Hashim Thaci said that the situation in FYROM is concerning due to the fact that Serbs in Kosovo who consist on 3% of the population have more rights than 35% of Albanians in FYROM. But, analysts have contradicted the declaration then made after the meeting with president Ivanov, whereby the positioning of Albanians in FYROM was equaled to the positioning of Macedonian minority in Albania.
Professor of human rights at the SoutheasternEuropeanUniversity in Tetovo, Mirjana Malevska says that politicians must not abuse with minorities, because this can deteriorate relations between the countries.
"There can be no comparison between the rights of Albanians in FYROM with the rights of Serbs in Kosovo. Besides seats guaranteed in parliament, Serbs in Kosovo do not enjoy any other rights", says Malevska. According to her, Albanian officials' concerns about the rights of Albanians in FYROM have to do with the fact that they want to put Albanian in the position of a mentor for Albanians wherever they are.
Marija Risteska, assistant professor in the faculty of political sciences at FONUniversity in Skopje said that the declarations issued in Pristina by Rama were in the framework of the electoral campaign that is supposed to start in Kosovo.
"The unfortunate comparison between the two countries has been made under great pressure, without taking into consideration the real situation with the minorities. It's been 22 years that Albanians in FYROM are part of the political life, institutions and head public local services, while Serbs in Kosovo have only been given rights on paper since 1999 and are restricted in their movement in the territory of this new state, they live in enclaves and can barely use their language in the public sphere", said Ristevska. /ibna/