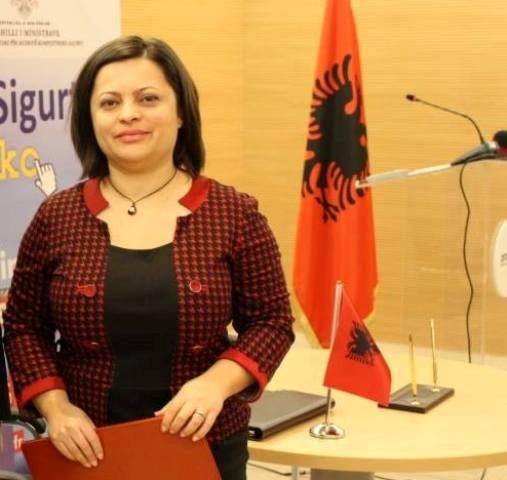 By Prof. Asoc. Dr. Rovena Bahiti*
We all live in a digital life, which means that we work, learn and play online. The internet is a common source and its security must also be a shared responsibility. For this reason, the cyber security starts from any of us, from every individual employee in the private sector, or in the public administration, from a teacher or a student, from a banker or a policeman, because we all are affected, or might affect the cyberspace security. Not any individual, business or government entity is responsible for the internet security by itself alone. Everyone has a role in securing his/her cyberspace, comprising equipment and networks used in the process. Individual actions have a collective impact, which means that if the internet is used safely, it is going to be safer for everyone. Albania is among the countries where the development of telecommunication, internet and computerization of the society is progressing very quickly. The increased use of electronic communication constitutes an added value to country's economic and social development, but at the same time, it exposes it against the risks of cyber nature, along with state and non-state actors. The cases of network and information security breaches are growing rapidly. The cyberattacks can potentially damage severely the exchange of information in public institutions, in telecommunication entities and in financial and banking system, causing financial loss and disruption of vital services. These attacks create new risks and threats to the development of the information society. In this context, it was deemed as necessary to take some steps, at ensure the development of information society. Typically, the setting up of National Agency for Computer Security (ALCIRT), was one of steps taken in response to today's requirements with regard to security standards.
The main activity of the agency (ALCIRT) is to identify, forecast and take measures to protect against threats and cyberattacks, in compliance with rules and legislation in force. ALCIRT represents the authority which coordinates the actions and measures to respond to threats and cyberattacks and serves as a central contact point with NATO and similar institutions (like sectoral and international CIRT-s). Further and continued cooperation with NATO will help our country approaching the other NATO's member countries in this field.
The agency has chaired the Inter-institutional Working Group, under the auspices of Mrs. Harito, Minister of State for Innovation and Public Administration, which is engaged in drafting the Policy Document on Cyber Security. This document, the first of its kind in this area, is based on European best practices and models, in terms of objectives and solutions, taking into account the specific features of Albanian society and economy. In this document, a special attention is paid to critical infrastructures. The attacks on crucial information infrastructure all around the country may have serious consequences on their functionality, causing huge financial losses. Therefore, it is necessary their early identification and then take strong security measures to keep the security of these infrastructures, deemed as most vital for the society, at the highest possible level. Since these systems, in most cases do not belong to governmental sector, but to private one, ALCIRT has continuously promoted the cooperation and exchange of information with this sector, especially the banking sector, to ensure the basic safety of these systems. In addition to protecting these systems, their "resilience" is also crucial, which enables business continuity, in case of force majeure, or various cyber-attacks' occurrence. The protection and the resilience of critical infrastructures and the encouragement of their owners to implement comprehensive security architectures (including risk and emergency management) would guarantee the effectiveness, reliability and continuity of services provided by them.
* Director National Agency for Cyber Security (ALCIRT)