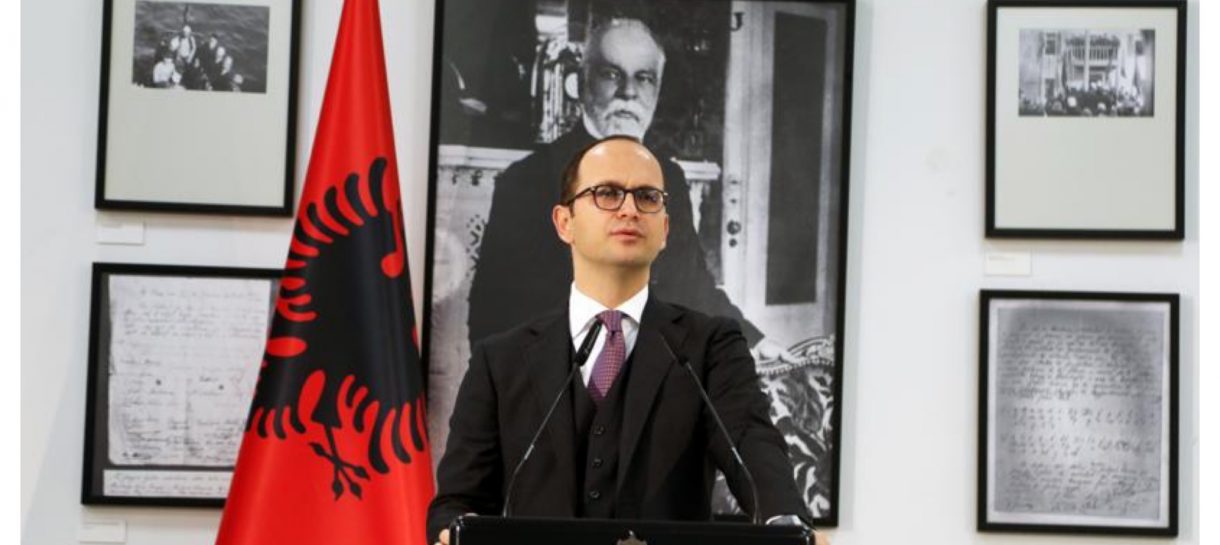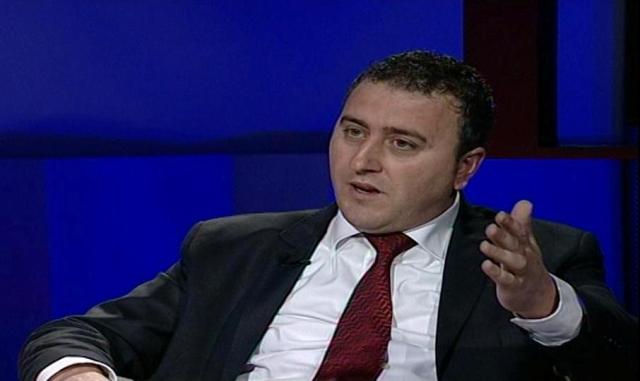 By Edison Kurani
Relations with Greece, why is Bushati optimistic that the agreement will be finalized by Rama and Tsipras?
Ditmir Bushati, who speaks several foreign languages and who graduated in some of the best universities in the world, was the Foreign minister with the longest term since the overthrowing of communism in 1991.
One of the biggest challenges that Bushati faced as Foreign minister was the signing of an agreement with Greece. The draft of this agreement, which was never officially published, included a number of pending issues between the two countries and others which aimed at bringing a new era in the relations between Albania and Greece.
In recent public appearances, Bushati has been focused on the relations with neighbouring Greece.
According to him, relations between Albania and Greece are much wider and much more complex than the issues that concern maritime and land borders. "These are issues of a historical character stemming from the War Law. Today, when I hear politicians saying 'why is the abrogation of the War Law so important?', it makes me laugh and makes me wonder why they're permitted to say such things in public", he adds.
By leaving this post, Bushati is optimistic that the agreement will be finalized: "As far as the package with Greece is concerned, we have made important steps forward. It hasn't been an easy process. Perhaps, it may be considered as the most difficult case in the region. We've come to an agreement on a number of issues, starting with issues which belong to the Second World War to issues that relate to modern times".
While chances are that this case may be postponed for a little long, Bushati sees the glass half full: "The fact that the prime ministers of both countries also hold the post of foreign minister, I think that this needs to be considered as an opportunity which needs to be exploited".
During the time they were in office, everyone could see that foreign ministers Bushati and Kotzias had a very close collaboration with each other and their desire to finalize the between the two countries was strong.
But, Kotzias' departure was followed by a period of stagnation.
The diplomat, who as of today (23 January 2019) is no longer Foreign minister, says that Kotzias' departure was followed by a suspension of talks: "There hasn't been a new round of talks on issues which were included in our package".
Bushati goes even further by saying that "recently, we've seen that the sides have gone back to their initial positions and there's been more rhetoric than tangible action".
He adds: "I have noticed that for a Foreign minister and a politician, is much simpler to make a declaration rather than sit down and find a solution, because finding solutions on the table is much harder. In some cases, these solutions may not be very popular and many not be ideal for both sides".
The debate on the border is without any doubt the Achilles' heel. Everyone knows that this debate is about the maritime border, but in fact, the land border is also being discussed.
Bushati offers more details: "The package does not only include only the maritime issue. There are also another two agreements which are being discussed with the Greek side as far as the land border is concerned".
According to Bushati, these are issues which concern the reduction of the number of incidents on the border and the so called pyramids on the land border between Albania and Greece. "These are two issues for which the Albanian side has submitted its projects, but no opinion has been yet received from the Greek side", says Bushati, who spent his last day in office as minister.
On the other hand, Bushati says that Greece has intensified its nationalist tendencies: "Recently, there's been a tendency to identify particular territories which currently belong to the Republic of Albania with a particular historical context. Unfortunately, Greece has been intensifying this tendency. I cannot say that it's the government which is doing this, but there are certain political circles who have openly said this. There are issues of a historical nature which have their roots on the War Law", Bushati said.
Meanwhile, Bushati says that he's optimistic that the War Law will be abrogated by Greece: "This will not happen. There's consensus to abrogate the War Law and this has also become public by the Greek government. For the first time this has been admitted, because up until a while ago, it was claimed that this issue did not exist and that it was a relic of the past. I'm confident that the abrogation of this law will result in the abrogation of all the effects of this law".
Bushati is also critical about the media when he says that: "There are journalists who criticize us for being tolerant against Greece, but I have heard no Greek journalist of accusing the Greek government for having a tough stance on Albania. Even to this day, they have not been able to resist the temptation to mention Vorio Epirus as a concept and as a notion".
The Albanian media has not been left behind either. There are many of them who are inspired by anti Greek feelings and who do not take into account a very simple fact; the fact that we're neighbouring countries. When two countries are destined to be neighbours, each side must assume its responsibility for a normal coexistence by doing their best for the citizens of their country. In both Albania and Greece there are people who live under constant feeling of paranoia. This is also confirmed by Bushati. "There's paranoia. On one side, I think that Greece knows the role and the impact that Albania can have on the region, but on the other hand, it leaves under the constant fear of the Turkish influence or the influence of other countries".
***
Although the negotiations between the two countries have been suspended, Mr. Bushati is optimistic: "There have been contacts between Foreign ministries and prime ministers' cabinets and both sides have reiterated the message that they're committed to continuing the process of talks in order for all issued to be addressed one by one".
In the end, Bushati also says that the Albanian side can change nothing in the draft agreement prepared by Bushati and Kotzias: "Rama's government has submitted its official documents to the Greek side and what I can say is that even if there is another Prime Minister or Foreign minister, it's impossible to take any steps backwards". According to Bushati, "these are the documents that reflect the positioning of the Albanian state, but they're not based on folklore nationalism; they're based on the most important documents which are binding for both Albania and Greece".