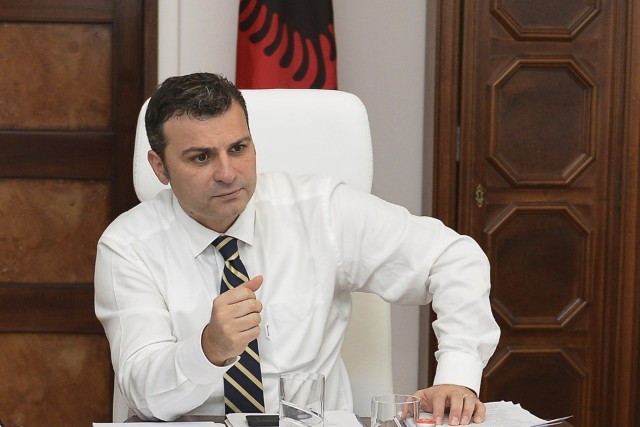 Tirana, 20 July 2016/Independent Balkan News Agency
Governor of the Bank of Albania, Gent Sejko says that the Albanian economy is in a positive development course.
Data clearly show that the economy has seen a growth during the first half of 2016. According to BoA, growth has mainly come from the revival of consumption and private investments.
Latest data from the banking system indicate that lending has seen a growth, albeit a moderate one.
The same thing can also be said about deposits and other indicators of the banking and financial system.
Inflation, which saw a drastic fall in the first months of this year, has started to grow. Thus, overall basic indicators have showed that the economy has entered a positive development course.
However, inflation is not in the desired levels.
BoA's target inflation is 3%. But in May, it was 1,2%. However, it has seen a significant growth compared to 0,2% at the beginning of the year, a time when deflation was being risked.
This is confirmed by Mr. Sejko: "We were not facing a situation of deflation, but the drop of the level of inflation to 0,2% was certainly a cause for concern. It was affected by external supply factors, such as the price of oil and the price of mineral products. The drastic fall of these prices has had an impact on the level of inflation. The fall in prices of agricultural products has also had an impact on inflation, but oil and mineral products had the main impact".
Sejko says that BoA is expecting inflation to be 3% at the end of 2018. He hopes that the growth of inflation will come as a result of the growth of consumption and domestic investments in the second half of the year.
For 2016, the Bank of Albania  is forecasting 1,9% inflation, as opposed to the 2,3% which was predicted at the start of the year.
"Compared to the region and eurozone, we can say that we have an acceptable level of inflation, however, it is far from the target of 3% of the Bank of Albania", Mr. Sejko says.
On the other hand, economic growth of 3% seems achievable. Mr. Sejko says that the trend of economic growth continues and the effects of structural reforms by the government and the Bank of Albania are yielding their results.
Experts say that the 3% figure is very optimistic. According to them, in a difficult economic and financial situation in the eurozone and given the difficulties that are seen in international markets, achieving a 3% growth is to have positive economic growth.
However, in order to have an impact in the pockets of Albanian citizens, economic growth must be over 4 or 5%.
Governor Sejko says that "such levels of economic growth are desired" and adds: "But we're in a post crisis period".
According to Sejko, what's important is the fact that after 2008, Albania did not fall in recession and successfully managed to cope with the blows of the crisis, while now it is driven by reforms which are expected to bring economic growth. /balkaneu.com/