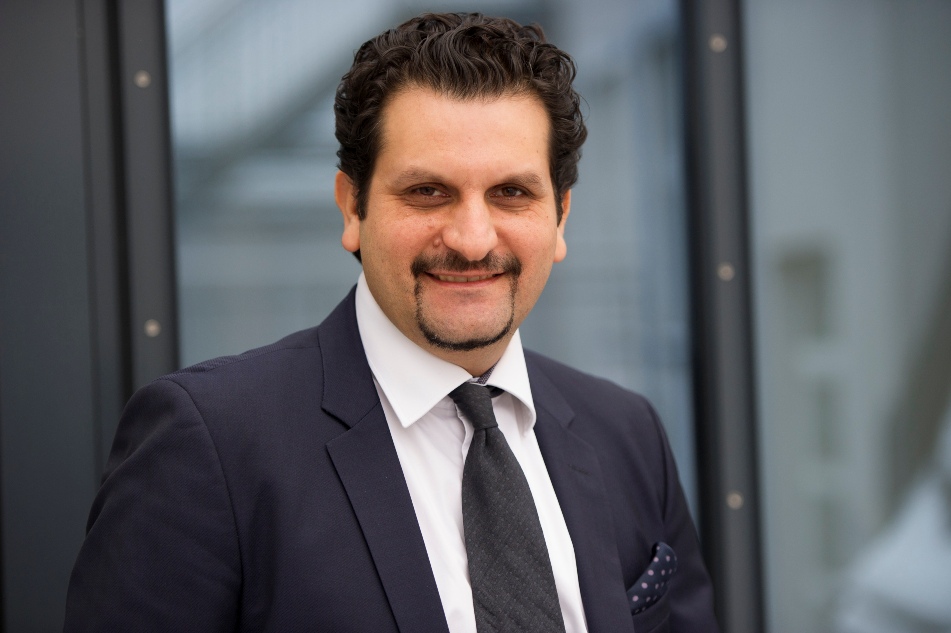 By Yannis Salavopoulos, MBA
International community, European Commission, EU Member States, especially Greece, have their attention this Sunday, 24 September 2017 on Berlin, due to the upcoming German elections in the largest country and economy of EU. The next German government coalition will have an impact not only on the future of the German politics and economy, but  on the the future of EU, Eurozone and the global governance too. Therefore important for all.
Following the BREXIT decision, the Trump election in the US recently and the weaker French economy in comparison to the past, Germany's  added to its economic leadership in Eurozone and EU also a greater political impact not only in EU but internationally too.
And if someone thinks the elections campaign period in Germany cannot be considered thoeretically as a a very interesting & challenging one in comparison to the past, since we know already the first party (CDU/ CSU), probably the next Chancellor, (Merkel), given that, after the initial enthusiastic start of the new SPD leader Schultz, who seems to have failed to convince not only the German voters in general but even the disapointed SPD voters, there are at least two (perhaps three) important not yet answered questions, that make these German elections definately very interesting. The first one is which will be the probable governing partner of CDU/CSU Merkel at the next coalition? The second one is which will be the third party? First more difficult to answer, since for the second, it seems that AFD has good chances to come as third. The third possible question is, if SPD will come into internal an crisis, in case it will reach historic low percentages at the elections or «politics as usual»? We will know the third party on Sunday evening, but it is not sure, that we will know the governing partner on Sunday evening too.
September Polls & Elections Scenarios Analysis
We analyze the possible government coalition scenarios below. According to the recent published polls on September 2017, we present below (and we analyze them too) the average percentage per party and the upper and lower limits per party in comparison with the percentages of each party at the previous elections:
CDU / CSU: 34% – 39% – Average: 36,5% (41.5%, 2013)
SPD: 20% – 24% – Average: 22,0% (25.7%, 2013)
Greens: 6.0% – 9% – Average: 7,5% (8.4%, 2013)
FDP / Liberals: 8% – 11% – Average: 9,5% (4.8%, 2013)
Die Linke / Left: 8% – 11% – Average: 9,5%  (8.6%, 2013)
AFD / Alternative for Germany: 8% – 13% – Average: 10,5% (-)
Other: 4% – 6% – Average: 5%
Polls of last days show a clear trend of a decrease of the percentages of the two large parties, CDU/CSU at 34%-35%, SPD at 20% – 21%, a clear increase trend for AFD at 12% – 13%, Lefts at 9% – 11%, FDP at 9% – 10% Greens at 8%, other at 4% – 5%. An important role in the result will play also the participation rate as a whole and, above all, of the young people.
Sources: September Polls by: INSA & YouGov / Bild, Emnid / BamS, FGW / ZDF, Infratest dimap / ARD, YouGov, Forsa / Stern & RTL, GMS, Allensbach / FAZ. Polls Analysis by Yannis Salavopoulos.
What do we conclude from the recent September polls? For sure CDU/CSU will be the first party. No chance for SPD. SPD is in risk to reach historic low. The Government will be for sure coalition, either supported by three parties or again a large coalition. It seems that AFD has good chances to win the third place. Liberals, Left will fight for third place but with less chances. Three probably the parties, that have reasons to celebrate on Sunday eveninig. The CDU/CSU because it will be easy the first party and probably the main party of the next governing coalition. The AFD,  because it will enter the parliament for first time and perhaps will be at third place. The FDP, because it will reenter in the German Parliament and perhaps will negotiate its participation in the next coalition or will prefer the secure opposition side.
Government Coalition "Jamaica"? Once more large coalition? Or Suprise Scenario? Which Coalition scenario is the most pro EU?
Based on the published recent September polls and especially the ones of last days, we have following more or less possible government coalition scenarios, each one of them with different characteristics and impact on the future of Eurozone and EU and important topics in economy and international relations.
The CDU/CSU coalition scenario with FDP only as a coalition partner, although not to be excluded, seems to be a difficult one, with these percentages of the polls not to be enough to become a reality. It is not sure also if FDP even wishes that scenario. Although it seems as the ideal Governing Duet, both parties must do a good finish and increase their percentages, in order to happen, something those polls of last days do not confirm. There is a chance, that even in the case that percentages of both parties are enough for a coalition, CDU / CSU would like to have the Greens in the coalition for stronger government, greater parliament majority and to pass easier laws and decisions on important issues.
This is the so called "Jamaica" coalition scenario named from the colors of the three parties (CDU/CSU, FDP, Greens). It is a very probable scenario mathematically and a realistic one.  It is tested locally at state level but not yet federal. But it is a trendy scenario. Though federal politics in Germany are very different in comparison to the local politics. In such a case, it is probable, that the Greens should have to ask the party members for such a decision. It is not sure or even likely, that in case the party follows such a process, that the majority of the members will give easy green light to the party leadership for participation in the coalition. But as we know from politics, there is always a way if it is about political power. Moreover Greens and FDP have a different position on various topics such as in economy, finance, environment, social, EU, foreign policy, Greece etc. Also CDU and Greens have of course many differences.
Greens are for example pro the haircut of Greek Debt, FDP is clearly against and CDU/CSU has said yes but under conditions. CDU is mostly against a GREXIT but FDP is mostly pro GREXIT. CDU/CSU and Greens are more or less pro an economc and political integration in EU and FDP is mostly against. Greens and CDU are a pro more friendly immigration policy, but FDP is a pro strict immigration policy. Moreover Christian Lidner, the new Leader of FDP, seems to have the intention to negotiate harder this time with Mrs Merkel regarding strategic issues. Also the expressed in advance interest in the Finance Ministry shows the FDP intentions.
Therefore this scenario may have a slight at least swift on some German positions at Eurozone, EU topics especially on economic, finance, immigration, security issues. Though in that coalition scenario, Merkel as a persuaded German European, knows how to keep an internal balance in order Germany under her leadership to keep a pro EU political and profile integration profile and direction. Despite though the talent of Merkel to balance or rebalance situations in a government, It will be a difficult political exercise and we will see a lot of international negotiations before a decision on strategic EU & Greece relevant topics.
The scenario of a large coalition once more with CDU/CSU with SPD at the same government, is mathematically at least possible but the big question is, if the leadership and members of the two parties really want it? The answer is that this scenario is not popular among the members of the two parties. Also important is how SPD leadership will be able to handle it in case it will reach historic low on Sunday? How Schulz will persuade the internal party audience that SPD should participate again in a large coalition? There is also a chance of an SPD internal crisis in case of a historic low. Even in the scenario of a large coalition, SPD will be less strong than today. It is clear that in the case of a large coalition, the German positions will be relatively stable as per today with greater influence on the German positions about EU & Greece by the CDU / CSU side.
The scenario of a coalition of SPD with the Greens and the Left seems very unlikely to happen, based on the recent polls. All three parties must increase a lot their percentages in comparison to the polls. It will be a very big suprise, in case it happens it is the ideal scenario for SPD, something that Greens also would wish. The negotiations with the Left party will not be easy. In the case of such a surprise, the new Coalition will be pro EU and positive for Greece, though with positions for more regulations in various sectors of economy and the social agenda to come higher as priority. It will not be an easy relation and cooperation with President Juncker though.
In any case and independent of the government coalition scenarios, the main personality of the upcoming elections, it seems that will be again Mrs Merkel, despite the decrease of CDU / CSU percentages. After she has managed to "gain" since many years, after the Schröder Era, the social agenda from SPD, SPD tried but did not manage to do the comeback with any candidate, not even with Schulz. «Mutti» as the German CDU voters call Merkel, heads therefore again as an undisputed favorite in her fourth term as Chancellor. It is she who is very likely to have the first role again at the government coalition discussions of the day after and her who seems that will lead again over the next years Germany and will impact the future of EU. Merkel wants to design together with France the next EU, an EU with further political and economic integration. She wans to be there as one of the architects in order to co-design and co-impact the new EU economy and EU policy project for the next decades./IBNA
Yannis Salavopoulos MBA Managing Director, CAPITALS Circle Group – Public Affairs, Risk, Economics – Berlin, Athens, Brussels Lecturer, Public Affairs & Eco Economics, SRH Berlin University, Former Diplomat