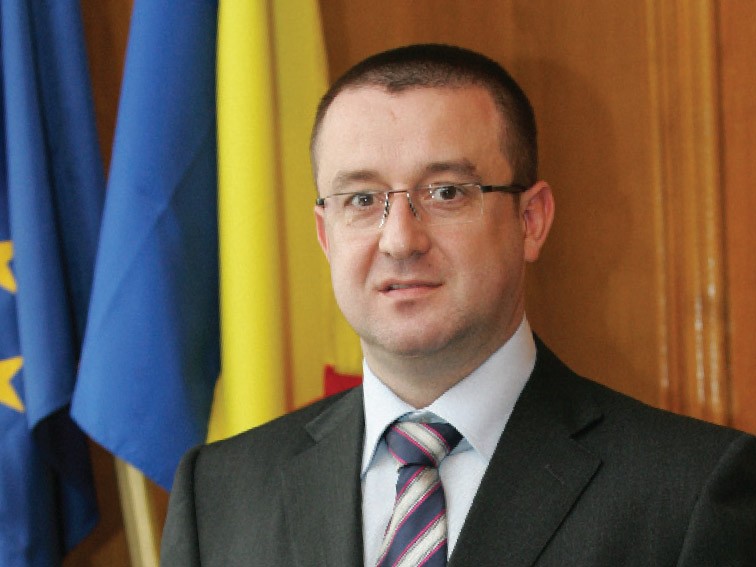 Sorin Blejnar, former head of the National Agency for Fiscal Administration (ANAF) has been remanded on Monday for 24 hours for influence peddling, DNA informs. According to the source Blejnar is suspect for accepting a businessman's promise to pay as bribe 20% of a contract concluded by the public institution he was in charge with. According to hotnews.ro he was taken out from the DNA offices in Ploiesti handcuffed. While leaving the premises, Blejnar said he is innocent: "The denunciations of people with problems should not be considered."
Monday morning he was bought to the National Anticorruption Directorate (DNA) Ploiesti by peremptory writ, being charged with influence peddling, judicial sources inform.
Other persons are to be heard in the same file.
Sorin Blejnar was sentenced in first court to five years imprisonment in a file in which he is charged, together with spouses Radu and Diana Nemes for complicity to tax evasion with petroleum products and with setting up an organised criminal group.
According to the source, in 2011, as ANAF chief Sorin Blejnar allegedly received RON 13 million (approx. EUR 2.9 million – our note) from businessman Horaţiu Berdilă, Romsys CEO, in order to intervene upon the ANAF procurement director Dan Stroe to conclude an IT service contract with the company. The money allegedly represented 20% of the contract.
During November 2011-January 2012 Sorin Blejnar and Dan Stroe collected RON 13 million, money transferred by the company to the account of a ghost company, judicial sources say.
Dan Stroe is investigated in the same file for bribe taking./IBNA
Source: romaniajournal.ro