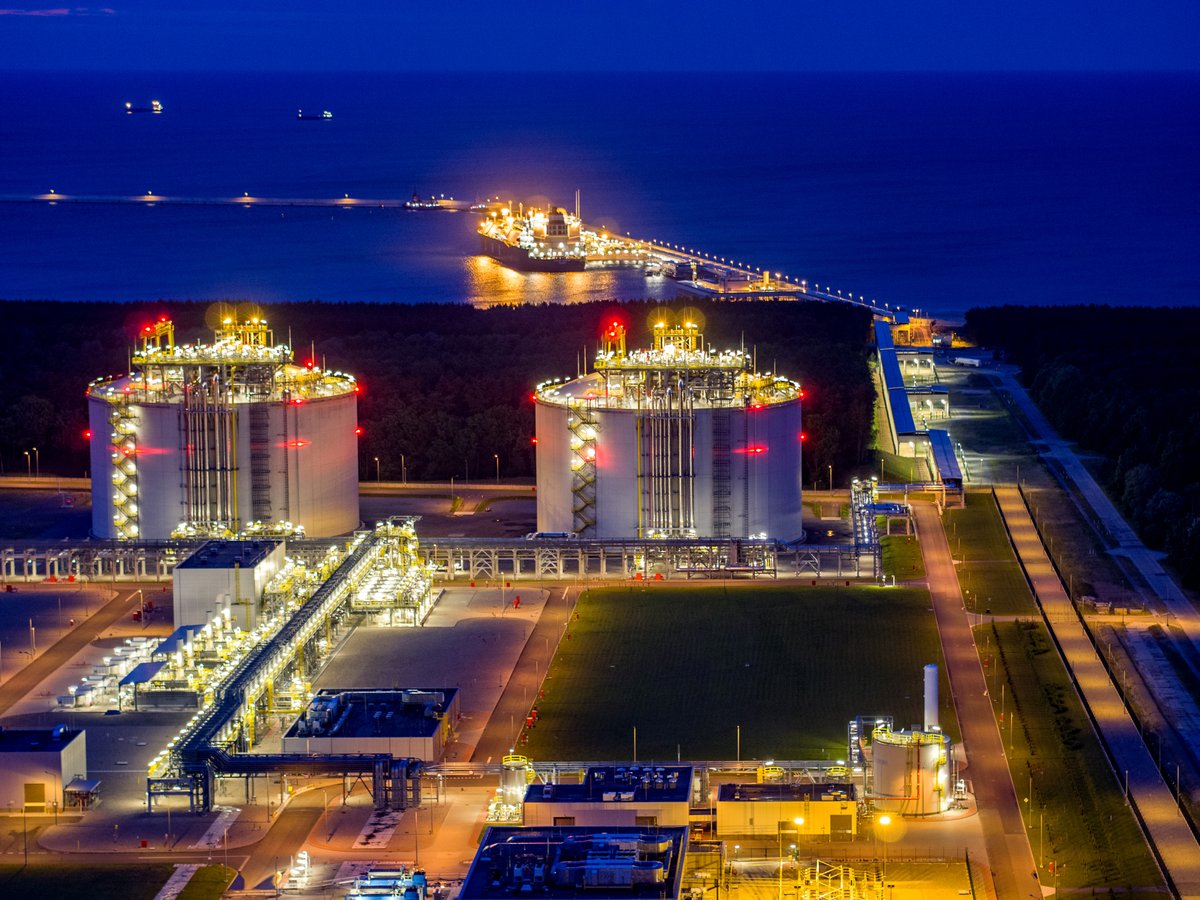 The expansion of a liquefied natural gas (LNG) refueling terminal in northwestern Poland, which is expected to be funded with 130m euros using European funds, has sparked outrage by "green" activists who oppose and condemn the EU's steady support towards the hydrocarbon mining sector.
"The EU's financial contribution – as stated in EurActiv – will help strengthen the operation of the Świnoujście terminal by enhancing its ability to process, re-gasify and store natural gas quantities, ensuring its easier transport", the European Commission underlines in a document.
It is noted that this terminal is the largest LNG plant in northern, central and eastern Europe.
The funding was provided mainly due to the significant regional dimension of the project, the European Commission explains, stressing that liquefied natural gas (LNG) at the Świnoujście terminal will be transported through newly established interconnection networks to other countries, including Baltic states, but also Slovakia and Czech Republic.
"I welcome Poland's commitment to diversify the sources of supply in the domestic market, an initiative that is at the heart of the country's energy strategy. It comprises one more important step towards enhancing security of supply throughout Central and SE Europe and increasing competition in the regional gas market, thus providing industries and households with safe, reliable and affordable energy", EU Vice President and Commissioner for Energy Affairs Maroš Šefčovič stated.
"This funding also constitutes part of the ongoing efforts to achieve Europe's energy independence and its climate goals", the European Commission stresses.
The "green" activists on the other hand were less excited, complaining about the involvement of US companies in the construction of LNG terminals and their participation in their operation.
"We notice that US companies are interested in transporting US liquefied natural gas through these new stations. This is in line with the US plan, according to which the States want to become the world's largest LNG exporter by 2022, even surpassing Qatar", Frida Kieninger, a member of the non-profit Food & Water Europe organization, commented.
As it became known, the European Commission is expected to support at least fifty-five new fossil fuel construction projects across Europe, as part of the new priority list of energy projects, also known as "projects of common interest" (PCIs).
"The urgency to tackle climate change cannot be resolved by endorsing 'dozens' of new fossil fuel projects", she said, pointing out that "the fourth list of these EU energy projects. which are considered to be a priority, contradicts the objective of the European Commission, which provides for the reduction of carbon use in the electricity production process". /ibna