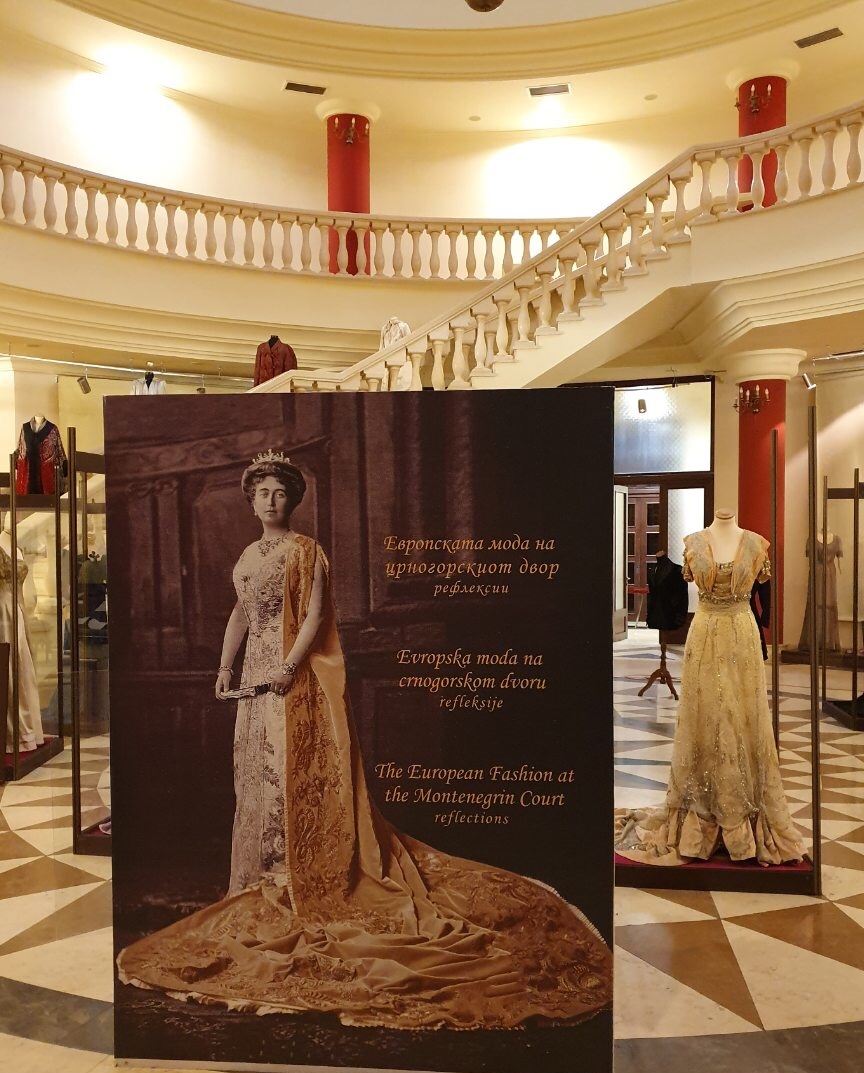 An exhibition of the National Museum of Montenegro entitled "European Fashion at the Montenegrin Palace – Reflection" was opened at the Museum of Macedonian Struggle for Independence in Skopje.
The event was attended by highest officials of North Macedonia, including the Prime Minister of the Republic, Zoran Zaev, Parliament Speaker Talat Džaferi and Interior Minister Oliver Spasovski, as well as numerous visitors and guests.
Addressing the attendees, the Minister of Culture in the Government of Montenegro, Aleksandar Bogdanović, emphasized that the exhibition represents a new step towards the cultural integration of the two countries.
"For this reason, I am pleased that in Skopje we present a setting that is unique in many ways, whose concept is focused on those contents of our past, which are given less attention in the historiographic and artistic reflections of the Montenegrin heritage", he stressed.
Bogdanović also emphasized the importance of the continuation of the visits to North Macedonia, which, he said, is the basis for deeper cooperation in the coming period.
"Believing that our country will soon host a similar event that will present the fragments of the past of North Macedonia to the Montenegrin audience, I would like to express special gratitude to the partners who supported this multimedia exhibition", he concluded.
The Minister of Culture in the Government of the Republic of North Macedonia, Asaf Ademi, expressed satisfaction that Skopje hosted a multimedia exhibition that uniquely reflects a part of the Montenegrin past, in synthesis with contemporary art media.
"This impressive exhibition is one of those projects that confirm the importance of cooperation and exchange of projects of institutions from countries of the region and beyond. I believe that the support to such projects is crucial in the development of policies of cultural diversity and creativity, and that at the same time it is of importance for the democratic cultural development of our societies", Ademi said.
The exhibition "European Fashion at the Montenegrin Palace – Reflection" reiterates fashion trends in the context of cultural opportunities and social changes in Montenegro at the transition from the 19th century to the 20th century. The largest part of the collection is made up of copies of the clothes of Montenegrin aristocracy who followed the European fashion./ibna