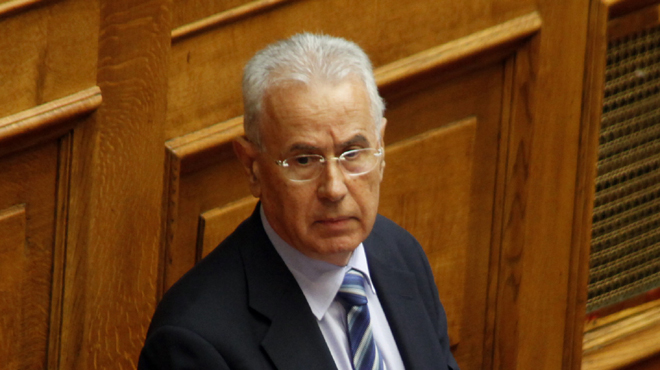 By Spiros Sideris – Athens
His decision to withdraw from the Parliamentary Group of Independent Greeks stated in a letter to the president of the Parliament the Independent Greeks MP Panagiotis Melas.
"I can not stay with people who say obscene lies, dirty lies, obscenities and malignancies. This is unacceptable, obscene, malignant and dirty", he said speaking on the radio station "Vima fm".
As to where his stands on the presidential election he said: "if someone can promise me that with another government the situation for the people would be better, I would not to vote for a President. If, however, it is worse, I will vote".
This latest independence of the AN.EL. MP Panagiotis Melas brings the total list of independent MPs in the Greek Parliament to 24. After independence of Melas, the Independent Greeks are now left with 12 MPs.
According to AMNA, the independent MPs who have joined the Parliamentary Group of Independent Democrat MPs are now 16, and 8 more are independent MPs who are not members of a parliamentary group. The independence of Melas comes after his public statement that he will act according to his conscience in the election of the President of the Republic and the subsequent response of the party president Panos Kammenou.
Melas himself in a radio interview a while ago explained his decision on "obscenities", according to his statement, with which his public statement on the issue of election of the President of the Republic was commented, and attributes his decision to the statements of AN.EL. MP Xoulidou.