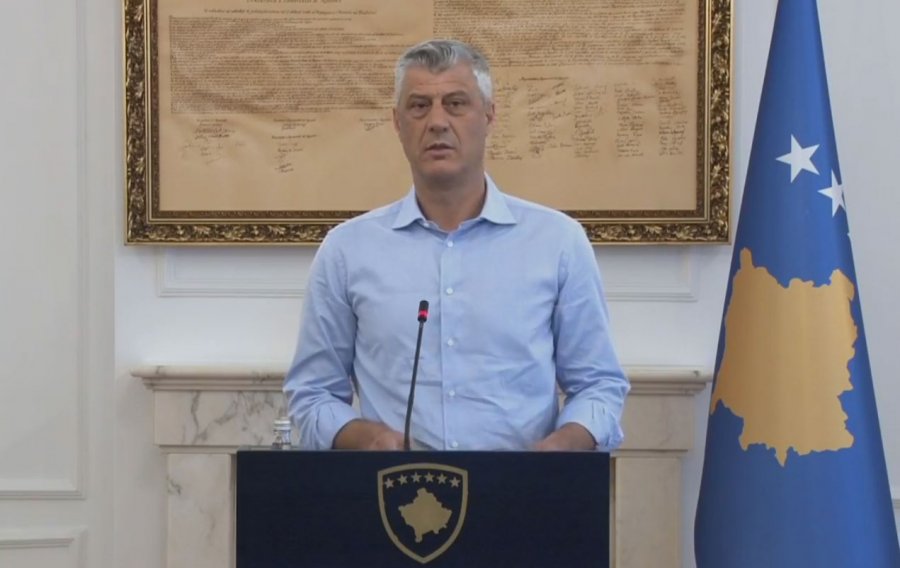 President of Kosovo, Hashim Thaci has delivered a press conference today to reiterate his opinion that the agreement with Serbia is in the best interest of Kosovo and the region and that he has received the confirmation of regional leaders during the visits that he held in Montenegro, Albania and FYROM.
He said that the region supports dialogue and that the agreement between Kosovo and Serbia would open up the European perspective for both countries.
"Everyone is in favour of dialogue and negotiations. They would all welcome an agreement between Kosovo and Serbia, which would open their European perspective. I have met the president of Albania, Montenegro and Macedonia. These countries support dialogue and would welcome a peaceful agreement which would be in the best interest of both countries", Thaci said during this press conference.
Thaci has reiterated that the talks will not be easy due to the demarcation of 430 kilometres of border with Serbia and that there will not be a mutual recognition if this process is not finalized. /ibna/