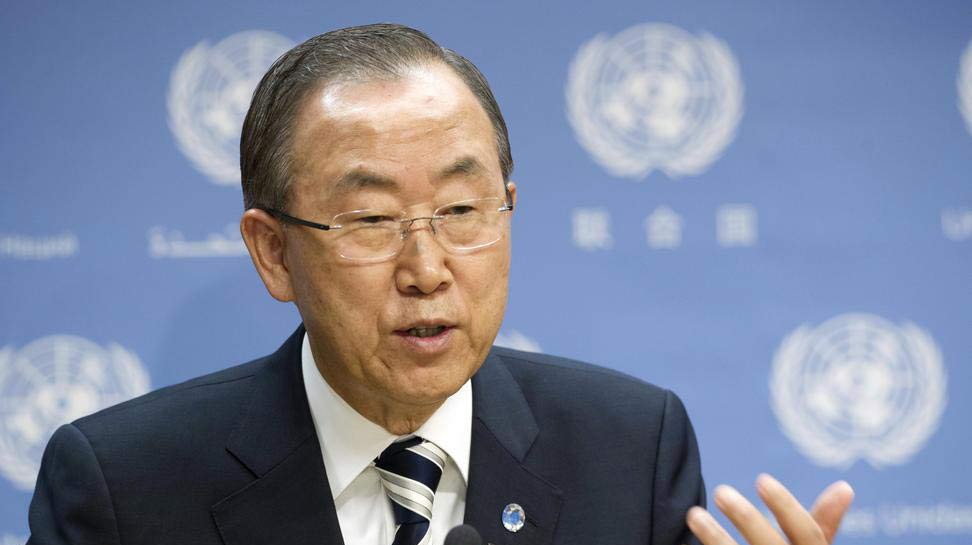 Athens, December 17, 2015/Independent Balkan News Agency
By Olga Mavrou
UN Secretary-General Ban Ki-Moon says an agreement to reunify Cyprus "is within reach", and that he is encouraged  by the progress in negotiations between Greek Cypriot President Nicos Anastasiades and the Turkish Cypriot president  Mustafa Akinci.
Cyprus was split in 1974 when Turkey invaded and since then occupied the  northern half of the island –the invasion came after  a coup d' etat in Cyprus  which aimed at uniting the island with Greece. Turkish Cypriots declared an independent state in 1983, but only Turkey recognizes it and keeps there about  35,000 soldiers.
The Republic of Cyprus (the Greek speaking and orthodox Christian community) joined the European Union in 2003.
The negotiations between the two communities  had paused because of the dispute over the offshore oil and gas exploration rights, but recently restarted in order to build a momentum. Hopes for a deal to reunify Cyprus rose sharply last April with the election of a new Turkish leader, Mustafa Akıncı, who had campaigned explicitly on a peace platform.
Under the terms of a putative agreement, Cyprus would become a unified federal state, with mechanisms to enable both sides to be represented in a single political system. The last attempt to solve the dispute failed in 2004 when Greek Cypriots rejected  by 74%  a deal brokered by Kofi Annan, the then-UN secretary general. The Turkish Cypriots in the north voted 65%  in favour.  The pressures on the Greek Cypriot side were enormous then to persuade them to vote in favour but the plan was criticised as totally unfair to the Greek Cypriots.
However, diplomats close to the process say conditions are now fertile for a new deal that might have a stronger chance of being ratified by the Greek Cypriots.