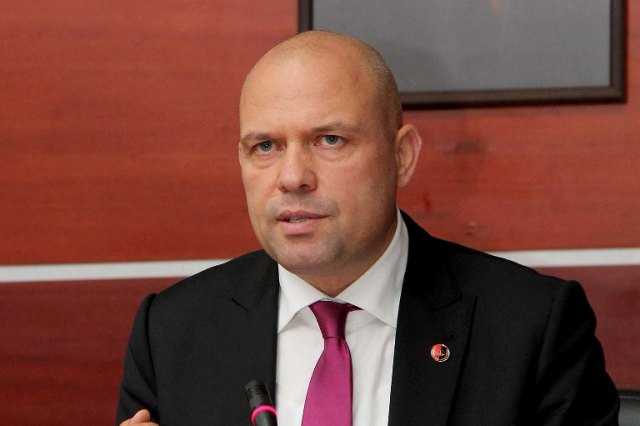 The Ministry of Justice in Albania has drafted an amnesty for the inmates and other people who have been convicted for different criminal offenses, in an effort to stimulate their integration in the community life and to reduce their numbers in the prisons of the country.
The draft that was proposed by the Ministry of Justice was approved in today's meeting of the Albanian government. This amnesty benefits around 100 people, who will be immediately released. Meanwhile, 3000 others will benefit a sentence reduction.
Currently, Albania has around 6000 inmates and 3200 people being held in custody.
The amnesty bill which was approved today by the government is expected to be voted in a parliamentary session within a few days, in order for the beneficiaries to come out for the end of the year holidays.
This amnesty doesn't benefit recidivists, those who have evaded justice and those who are on probation. The amnesty doesn't even benefit those people who have been convicted of a number of serious offenses.
The amnesty benefits inmates with permanent physical damages or who have been diagnosed with terminal diseases.
The amnesty leads to a suspension of criminal proceedings for ongoing cases, for criminal offenses carried out until 30 November 2016, which according to the Criminal Code, receives a maximum of 2 years in prison. However, there's a series of exemptions here, such as physical attack of police officers, etc.
A few days ago, minister of Justice, Ylli Manjani talked about sentences in Albania and said that prison must be considered as the last resort.
He said that there are alternative and efficient means which are not frequently used by the judicial system in Albania. Manjani mentioned electronic monitoring and financial penalties for people convicted of criminal acts.
***
Authorities believe that the amnesty will reduce overpopulation in prisons. Capacity of Albanian prisons is around 4500 inmates, but the actual number is over 6 thousand.
Albania has been constantly criticized by the European Commission for an overpopulation of prisons and difficult conditions in these institutions.
The European Union has invested around 77 million euros for the Albanian penitentiary system, especially the construction of new prisons, which has somehow facilitated the situation. Authorities have recently discussed alternative sentencing and the opening of private prisons.
Last year another amnesty was introduced, benefiting 900 inmates. /balkaneu.com/