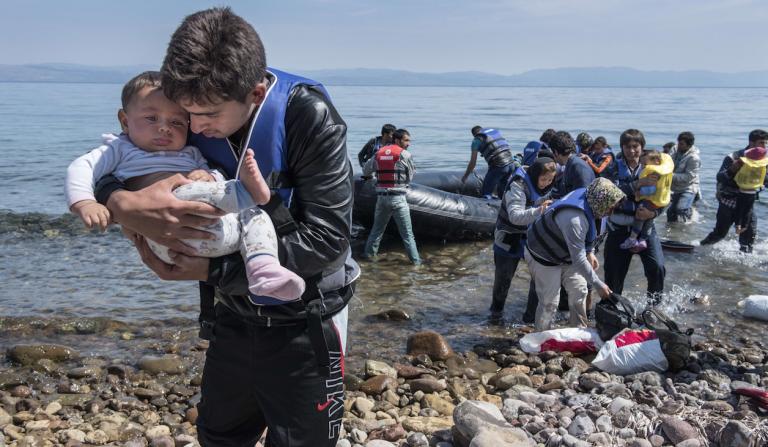 Athens, March 14, 2016/Independent Balkan News Agency
By Spiros Sideris
Amnesty International sees legal and ethical shortcomings in the EU-Turkey project on the readmission of migrants. "They argue that it does not violate European law because Turkey is a safe country. How exactly is Turkey a safe country for these people?", the secretary general asks.
"It's problematic, ethically and legally", Al Salil Šeti told Reuters.
He intends to meet with French Interior Minister, Bernard Cazeneuve, the President of the European Council Donald Tusk and other officials next week, "to formulate in person our shock and anger for what is being prepared".
"Most European countries have signed the UN Refugee Convention, therefore they violate it directly", added the head of Amnesty International.
Last Tuesday, the High Commissioner of the United Nations High Commissioner for Refugees (UNHCR) warned that the interim agreement for the massive return of refugees in Turkey violates their right to protection under European and international law.
Although the final decisions will be taken on March 17, the leaders of EU member states welcomed on Monday Ankara's proposal be sent back all irregular migrants from the Greek islands to Turkey and for every Syrian who is turned back, the EU can accept a Syrian from Turkey.
Vincent Cochetel, regional director for Europe of the High Commission of the United Nations High Commissioner for Refugees said that Europe's commitment to relocate 20,000 refugees in two years on a voluntary basis remains "insufficient".
Europe does has not even fulfilled the agreement of last September to relocate 66,000 refugees from Greece, having allocated only 600 between them so far within the Union, Cochetel has stated earlier.
"What didn't happened from Greece, will happen from Turkey? We will see, I have some doubts", Cochetel said on Swiss radio station RTS.